Nano Digest: Development updates and V24, team changes, podcasts, events and so much more!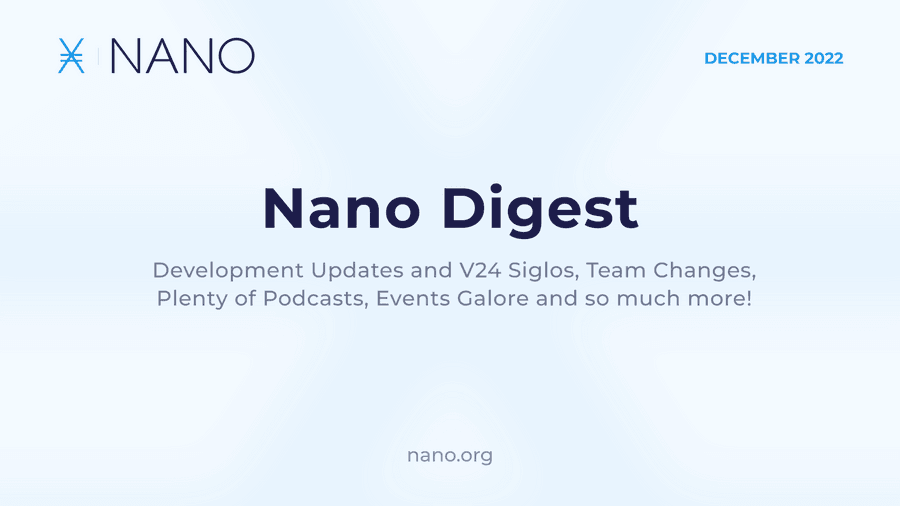 How time flies! It's been a fair while since the last Digest and things have been busy to say the least - both at the Nano Foundation and in the community.
From meetups around the world - in London, Orlando, Brazil, Nigeria, France and Uganda - to podcasts aplenty, new apps, new games, more accessibility for users and Version 24 of the nano node around the corner, the team and nano community have certainly not been sitting still over the last six months.
What better way to finish 2022 than with a chunky Nano Digest? Get yourself a warm mug of something, sit back and settle into a roundup that could nearly be a novel in itself...

Node development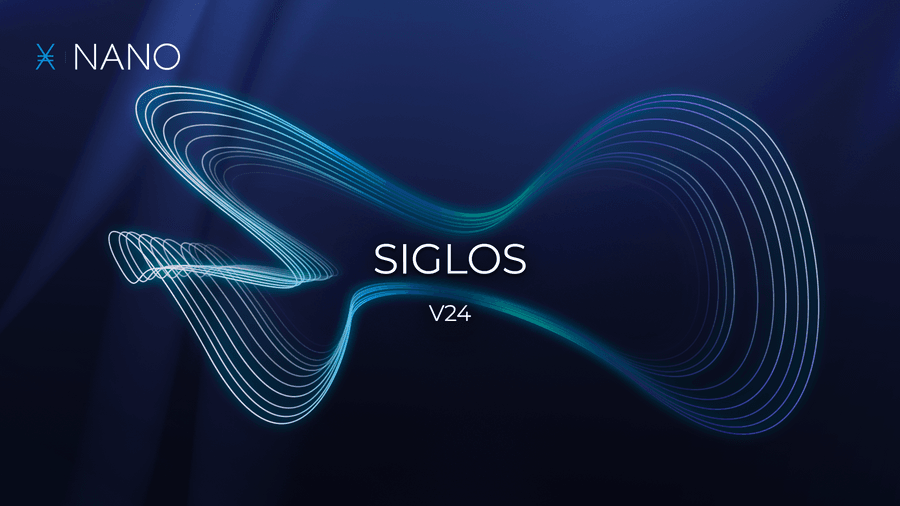 We have been working incredibly hard since our last development update on V23.3 six months ago, marching toward V24 with the help of some brilliant community developers (more on that later).
We're excited to announce that formal testing has begun on V24 - otherwise known as, Siglos.
For those of you who know your ancient coins, you may notice the link that Siglos (a Persian coin from 400 BC) is a continuation of the Lydia coinage, which our V22 of the nano node was named after. Very aptly, V22 Lydia was a release focused on cleanup and optimisation just as V24 Siglos has a focus on reliability and stability.
With Siglos, we are addressing areas of known instability within the node. The node metrics indicated that the majority of the instabilities on the network stemmed from areas that simply needed engineering improvements focused on efficiency, rather than new features.
Siglos will also bring further clarity and stability within unit tests, due to the natural cycle of older unit tests failing intermittently. This is expedited by our embedded discipline of including a unit test for each functional change of the node. Despite this discipline allowing us to make significant changes in development while ensuring no major regressions take place, it was time to focus on improving this faction of the node to allow for smoother and more efficient development work.
Alongside the intricate unit test work, V24 brings a multitude of improvements on reliability, the introduction of the election scheduler and a hinted elections redesign. You can read more about the V24 Siglos release in our latest Development Update found on our newly launched Blog.
Rust implementation of the Nano node

With the aim of decentralisation, we love to see alternative node implementations such as the new Rust port of the nano node software.
The original nano node software is written in C++. However, only having the node software written in one language can make it easier to introduce exploitable bugs. Alternative node implementations like this one, written in the rust programming language, are important for decentralization of the nano network. By having multiple implementations of the node software, the network becomes less reliant on a single codebase and is less vulnerable to attacks or other disruptions. The rust port is still in development, but is being actively worked on by community developer Gustav and other developers from the nano community.

Gustav attended the nano meetup in London in August of 2022 and has been collaborating with the Nano Foundation ever since. Other community members, such as Gr0vity, have been actively contributing to the Rust port of the nano node software as well.

Besides the development work itself, Gustav has also been actively updating the community every month on the progress of the implementation, as well as making videos explaining how to contribute to the project. Awesome work!
Community developers
We are grateful to have had some very talented community developers join our ranks, enhancing our development process and making it more decentralised.
Piotr has come from the community to become part of our team. He started off back in May with a summer internship and has wonderfully dedicated his spare time to help solve difficult problems in the node software and make major improvements in efficiency, election handling and bootstrapping.
We've also had some amazing contributions from other community developers working on the nano node, such as Bob (also known as Gr0vity) and Gustav.
Bob has been a massive addition to the team. Among other achievements, he has written a test framework that runs multiple nano node dockers in a private test network. And has written a number of tests that use that framework to test the node in a variety of situations.
Gustav has been doing amazing work on a Rust implementation for the nano node software. He recently split the Rust codebase into libraries and has created a convenient way to access the ledger from Rust without the need to use the nano node.
Also, we need to say a big 'thank you' to our Lead Developer, Dimitrios, who has spearheaded this powerful new approach to nano's development.
We want to celebrate the people dedicating so much time and passion to helping on the nano node, so you may see some familiar faces have popped up on the Team Page on our website!
We are always looking for committed people to help out with the development of the nano node.
You can find out how to make C++ contributions, here. Join the beta testers, here. And run your own node, here.
Team changes
As always, the Nano Foundation team is constantly growing and evolving. Over the last six months we have said goodbye to a few and welcomed an amazing group of team members, community developers and our first ever nano team baby!
At the end of September we said goodbye to Theo who had been with the team since April 2021 as a part-time developer. Theo had been working on the Open SSL sockets task since joining the team and we look forward to implementing this in a subsequent release.
We welcome Chris Unwin to the team as Communications Lead to work alongside Forest, our Social Media lead and Pim, our Growth Strategist. Chris is a professional copywriter, has worked for the likes of Google and other household names, and has joined the team to drive nano forward through brilliant storytelling, alliance formation, and a brand new communication structure. Having volunteered in both Ghana and Zambia for Challenging Heights and Families for Children respectively and with education at Chris' heart, we enter into a new chapter of sharing the global stories within the nano ecosystem.
And finally, we give a big warm welcome back to Aneena, our Community Lead, who came back from maternity leave at the end of October while also welcoming to the world, possibly the youngest member of the nano community!
New blog release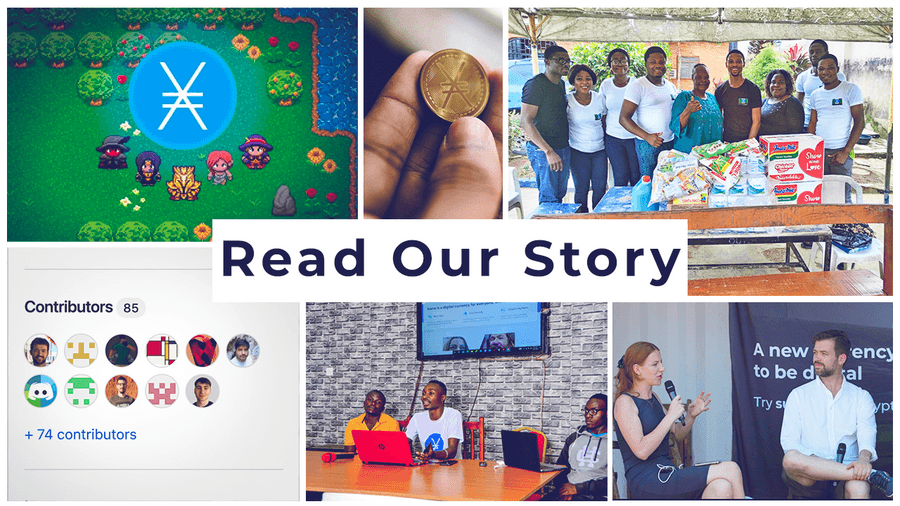 As you've probably seen, we recently launched our new blog on nano.org. This is now the place to find all the latest updates, stories, events and innovations from the team and beyond.
We're on a mission to get nano into the hearts and wallets of as many people as possible and the blog is a massive part of making this happen. It will attract new visitors to our website, make our content easily translatable, and help our team to be more productive. In short, it's how we'll tell our story to millions around the globe.
We're also looking for talented people to help make this happen. If you can write contributions on a list of themes, translate articles or help to maximise our reach, we'd love to hear from you. Drop an email to aneena@nano.org.
You can read more about our new blog, here.
To celebrate the blog launch, we also released The beginners' guide to cryptocurrency and nano. A simple guide to help people get started with cryptocurrency and nano when they're not sure where to begin - perfect for that inevitable holiday family moment of trying to explain what nano is to your Grandma!
Since launch, the wheels have not stopped turning with loads of shareable and digestible articles on a plethora of topics, ranging from how nano is used to support orphanages in Lagos to nano now being available on over 5,000 ATMs across the USA and Brazil! See below for the full list.

Community Action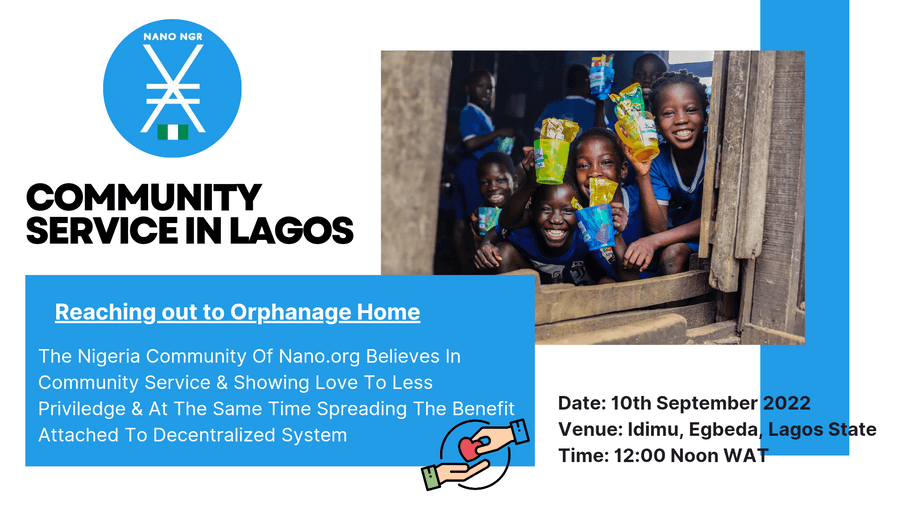 Orphanage outreach initiative
Our ambassador from Nigeria, Olapade Samuel, has organised an orphanage outreach initiative!
Nigerian community members will go to orphanages for community service and to educate about the importance of digital money.
As Samuel says:
"Life is all about giving back when you understand that there are people that really need your help in one area or the other. There are a lot of charities and donations carried out by Nano globally but this is the first of its kind in Nigeria. Let's join hands to show love and respect to people within our community."
You can read more about the initiative in our blog article.

Nano events in Uganda
Our Uganda Ambassador, Niwamanya Martin, represented nano at a conference organised by the Blockchain Club of Uganda and the Amaano Community on the 26th of August. The conference was held at Innovation Village, Ntinda.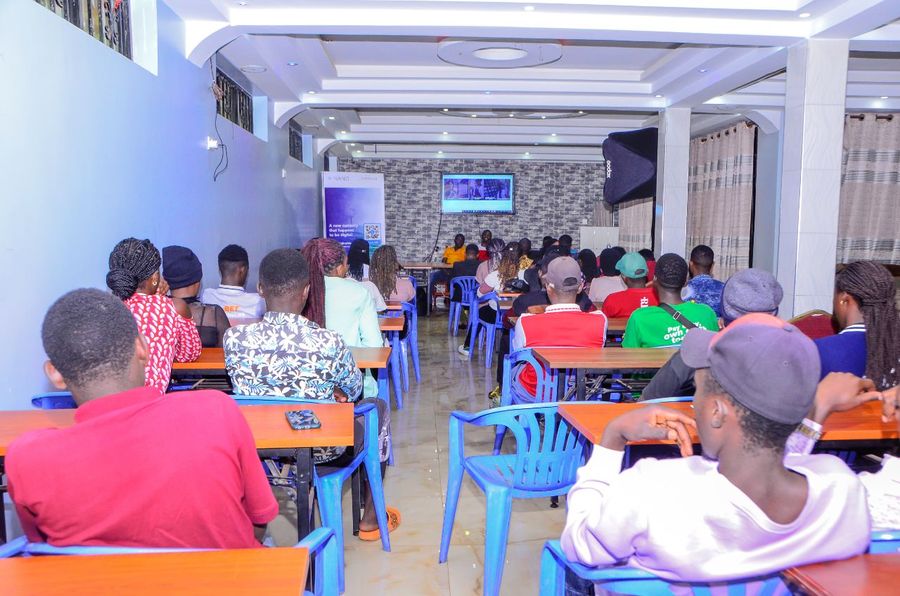 Martin also organised a Nano Uganda Meetup on the 15th of October at the Grand Global Hotel, Kampala, to bring together nano enthusiasts! Danison Twesigomwe from the Blockchain Association of Uganda attended, as well as George Coxon who attended online.
Besides informing his community about nano, Niwamanya Martin also organised an informative session about nano for drivers of the Ugandan service Safeboda. Alongside a presentation by Social Media Lead at the Nano Foundation, Forest Horsman, Safeboda drivers were informed about the advantages of using nano for receiving tips and other ways nano could benefit Safeboda. 68 people attended the event, of which 47 were riders from Safeboda. Martin will stay in touch with Safeboda and continue to inform more riders about the amazing features of nano making it so perfect for receiving tips.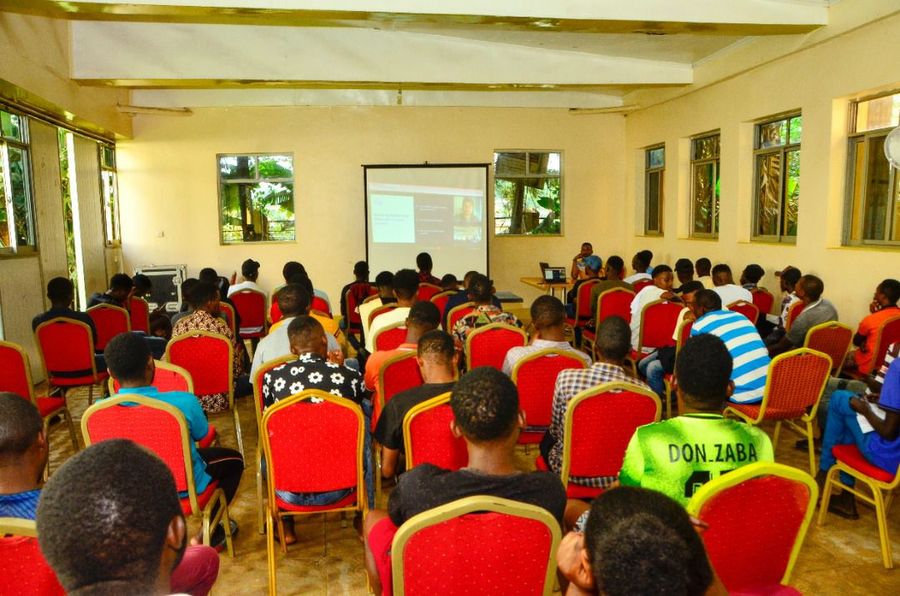 Did you know, getting Safeboda to accept nano and to get nano integrated into their app is actually Martin's goal for 2023? His other goals are educating people more about blockchain and crypto, and to help his communities not to fall victim to scams. Exactly the type of positive and helpful mindset that makes him such an amazing ambassador!

Nano presented by Nigerian Ambassador Olapade Samuel at Sunday service in Lagos
Besides organising an orphanage outreach initiative, Olapade Samuel has also been hard at work spreading awareness and education about nano in his community via presentations.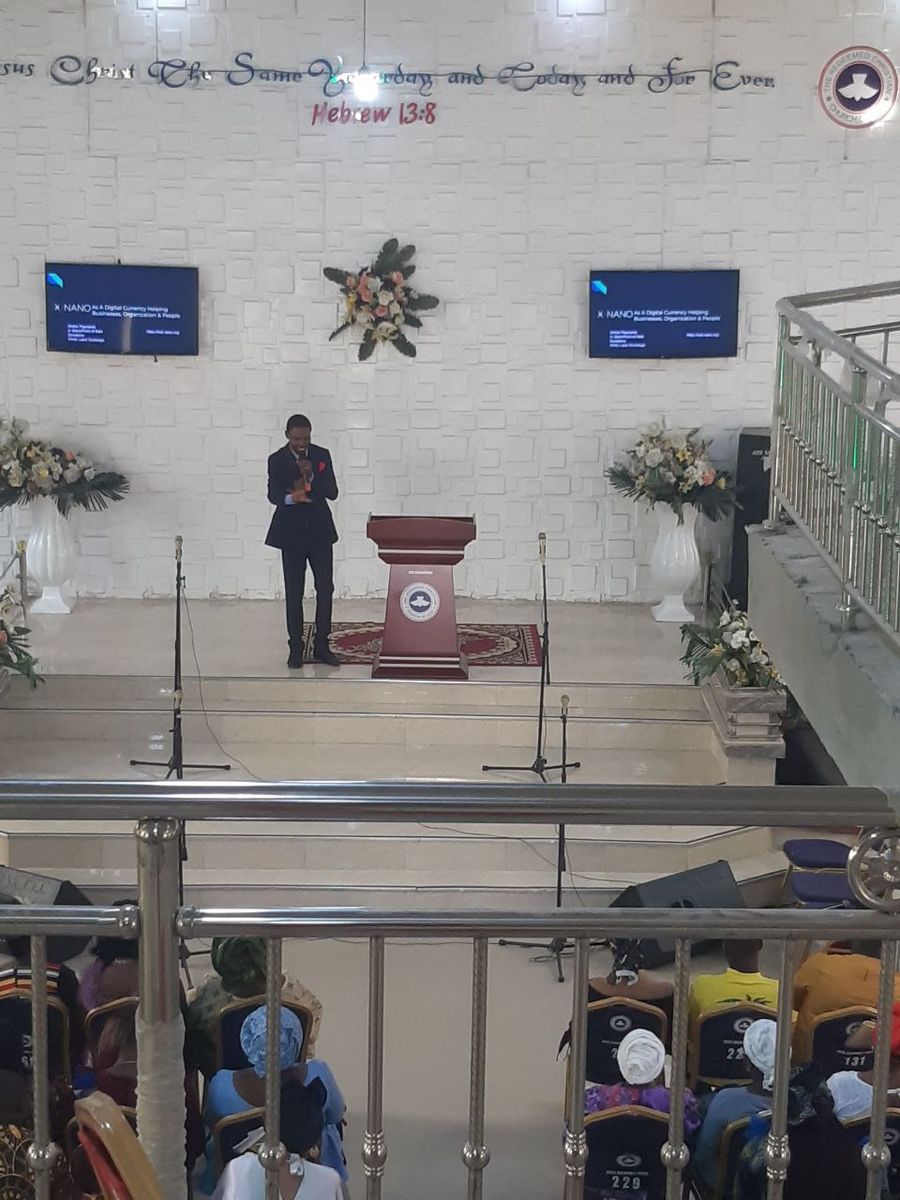 He recently presented about decentralisation and nano at a religious institution where he informed ~300 people over the course of two Sundays about the importance of decentralisation and how nano can empower them and their businesses. Additionally, he created a WeNano spot where people can claim a bit of nano at every Sunday service!

Orlando, USA Community Meetup
The monthly community meetup in Orlando, USA, affectionately known as NanOrlando is run by community developer Fosse (whom you might know from the wallet app Nautilus), and our US ambassador Matthew Inderwiesen. Each month they invite others to meet up and talk all things nano, so join in if you're in the area!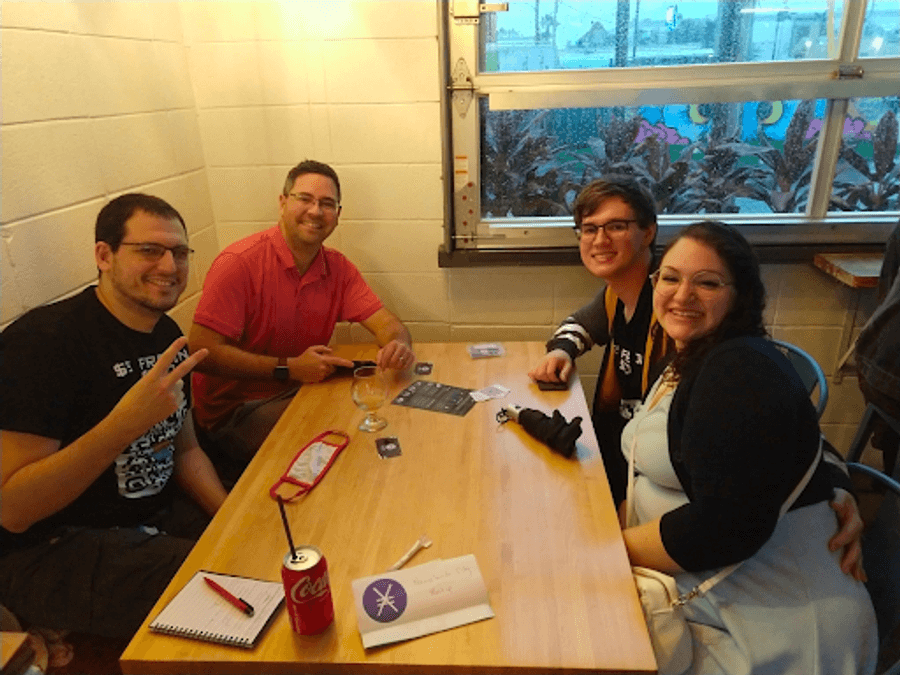 For locations and meetup dates, join the Discord server here.

France online Nano meetup
On the 3rd of December, French Ambassador, Corentin Hanonge, organised an online meetup to spread awareness, educate and discuss with the French speaking community.
Speaking about Corentin and meetups, did you know he came all the way from France to visit us at the London meetup in August? That's dedication!

Popular MMORPG Kakele Online Participates in 2022 Brazil Game Show
The popular MMORPG Kakele Online showcased their nano integration at the Brazil Game Show 2022.
The game allows players to buy or sell in-game gold with nano or use nano for micro transactions within the game.
The Brazil Game Show is the largest gaming event in Brazil. Over 3000 gaming influencers attended the event giving great exposure for both Kakele and nano in the gaming world.
You can read more about Kakele and their nano integration in this spotlight.
Events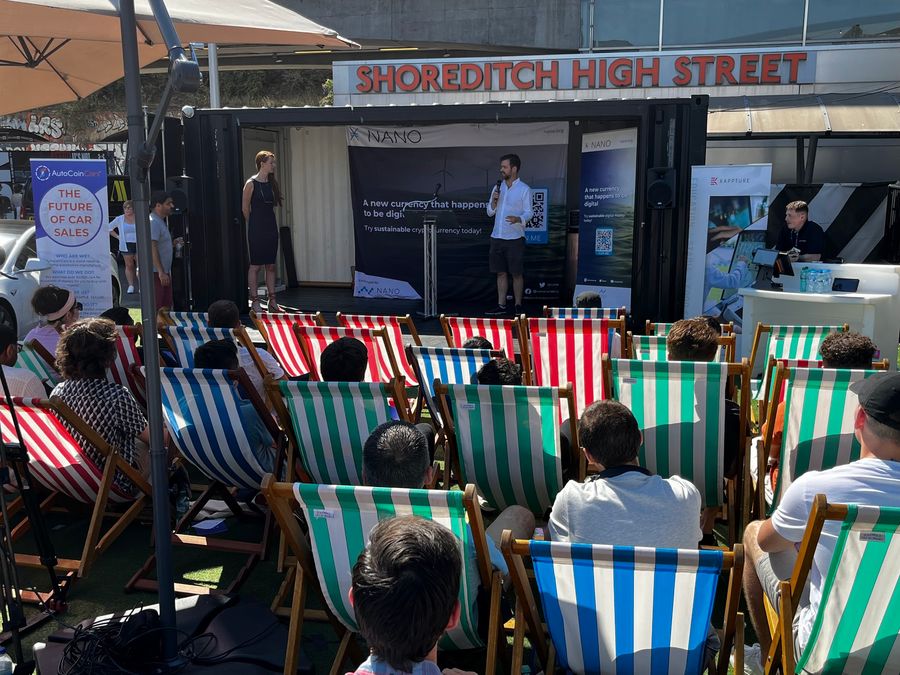 Nano London meetup on August 13th 2022
Despite a continuing heatwave in London, we were excited to have our first London meetup since 2019 on August the 13th 2022! The meetup hosted a variety of speakers from industry leading businesses to speak about nano, payments, fintech and FX. Additionally, there were fun activities at the event and an enthusiastic crowd of community members and partners.
Buying a Tesla with nano at the event, paying (a fraction of a penny) for a water bottle using a Kappture terminal, or generating proof of work using a bicycle - it was possible at the Nano London meetup!
With speakers ranging from Colin on The Road to Commercial Grade, Pim on Adoption within Nigeria, Entrepreneur Duncan MacInnes being interviewed about FX markets and their need for improvement, setting the scene nicely for the first introduction to Trustable, a new asset settlement network.

Reset Connect 2022
On the 28th and 29th of June, the Nano Foundation attended and presented at Reset Connect for London Climate Action Week 2022 at the ExCel Arena, London! George Coxon and Colin LeMahieu presented nano to pioneers and leaders in the sustainability industry in the Innovation Hub with a subsequent Q&A.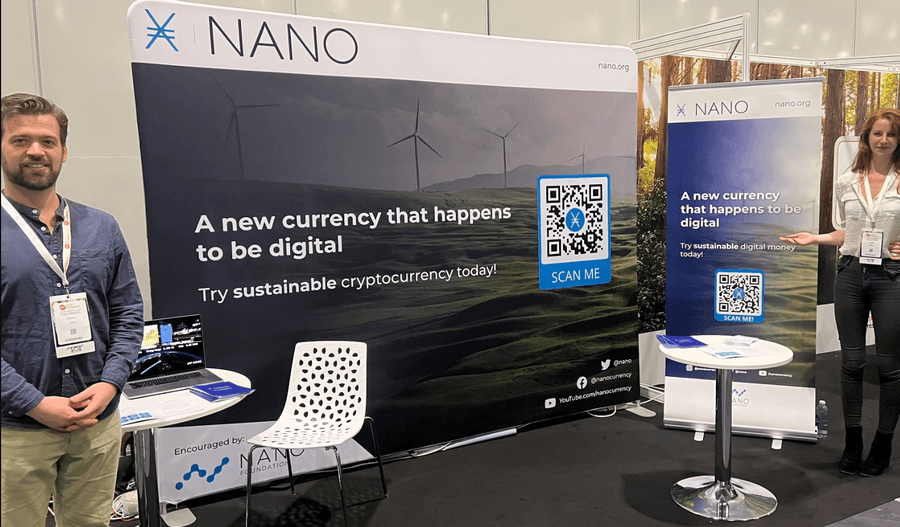 Reset Connect is the largest sustainability event in the UK, making it the perfect opportunity to highlight nano's sustainable and eco-friendly aspects to an audience of innovative sustainable businesses. As the only currency at the event, nano definitely jumped out and attracted a lot of attention, not to mention a recent graduate from St Mary's Ascot, George's Alma Mater, who came to hear George give a presentation there in the WInter of 2021. Read a recap of the Reset Connect event here.

George Coxon and Colin LeMahieu met with Mayor of Chicago Lori E Lightfoot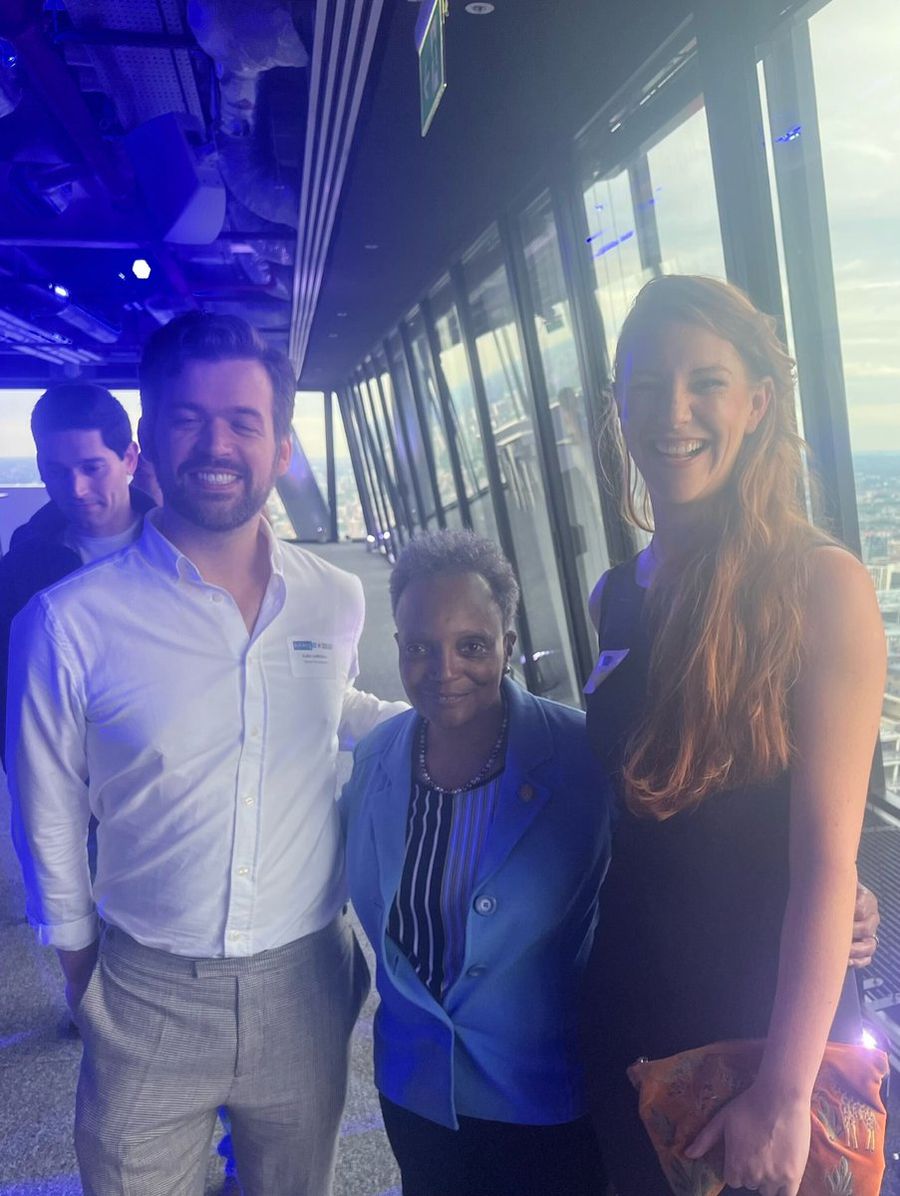 On the 12th of July, directors of the Nano Foundation George Coxon & Colin LeMahieu met with Mayor of Chicago Lori E Lightfoot during a private invite event in London to strengthen business bonds between London and Chicago. As the event was relatively small (around 80 people invited) it was great to see the Nano Foundation picked as an industry leading business. Read the Reddit write up, here.

Colin LeMahieu at Puzzle X event in Barcelona
PUZZLE X brings together the world's biggest visionaries, industry leaders and innovators from every sphere to discuss the future of citizens, cities, industries and societies - as enabled by the most cutting edge frontier technology.
Nano Foundation Director, Colin LeMahieu, attended the event, which this year focused on how frontier tech can be used to create a more sustainable and prosperous future for humanity - aka, the Nano Foundation's specialist subject.
Read the full writeup on this event, here.

George Coxon at Zigurat Innovation Week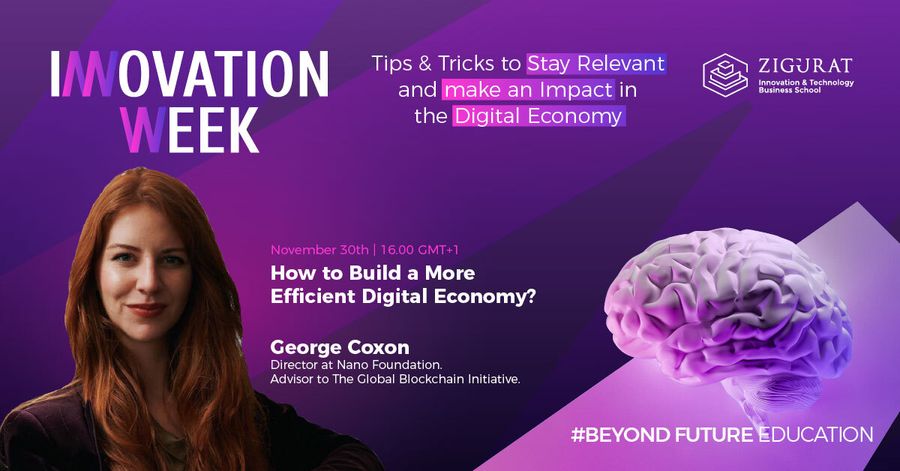 George Coxon, Director at the Nano Foundation, presented during the Innovation Week at Zigurat Innovation & Technology Business School on the 30th of November. The lecture explored how to build a more efficient digital economy.
With efficiency at its core, nano is an important part of building a more efficient digital economy. Did you know that the entire nano network can run on the energy provided by just one wind turbine?

The Nudge travels through Asia
Nano is global. And so is vlogger, The Nudge! He has been traveling across Asia leaving behind WeNano donation spots as part of his crowdfunded campaign to spread awareness about nano, and inform viewers on the adoption of cryptocurrency around the world.
You may recall that The Nudge traveled to El Salvador earlier this year, booking his trip with nano using Travala and interviewing a merchant that accepts nano in the region! He created a bunch of WeNano spots in El Salvador too, a great way to spread awareness!
Learn more about his initiative here.

Free Money Day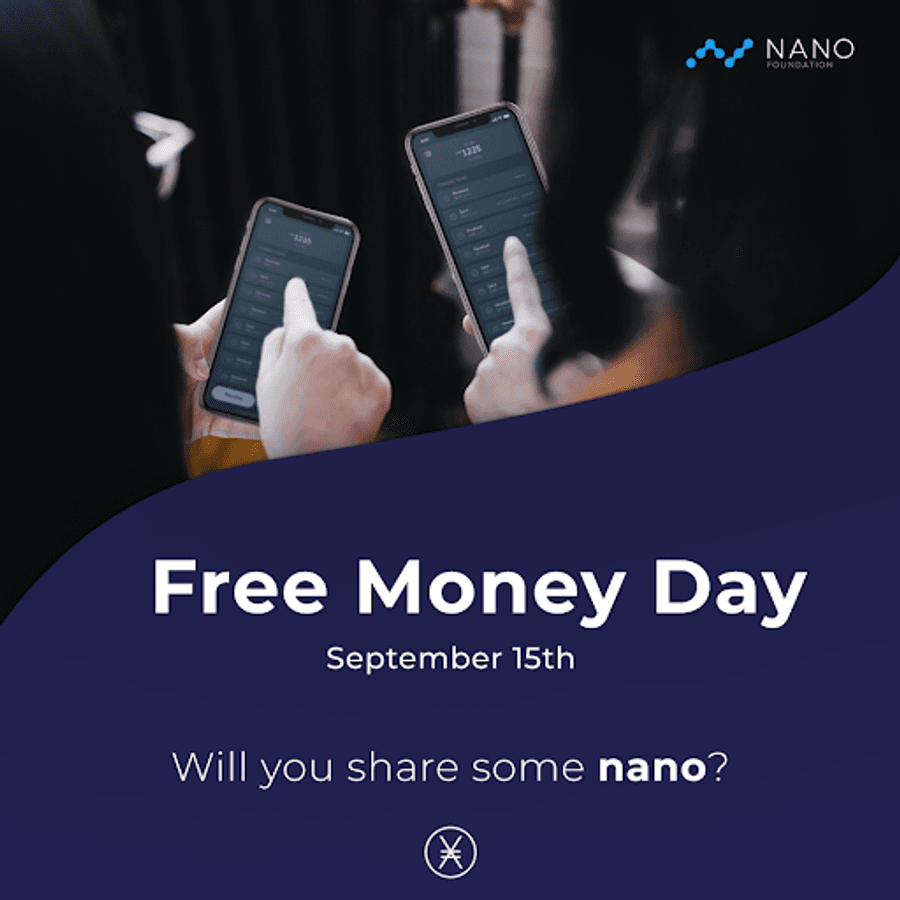 Nano being feeless, global and instant makes it perfect for… sharing! And what better day to share money with others than on Free Money Day?
Free Money Day is an event organised to change how people think about money. The goal is to give money away to others, and encourage them to pass part of it on to the next person. Usually, this is done with cash. But nano being digital makes it possible to share it with others around the globe!
The nano community shared nano with others from around the world in a community-funded Reddit giveaway. Additionally, members of the nano community created WeNano spots as a way to share nano with people in different regions in the world, such as in Lagos.
Nano in the Media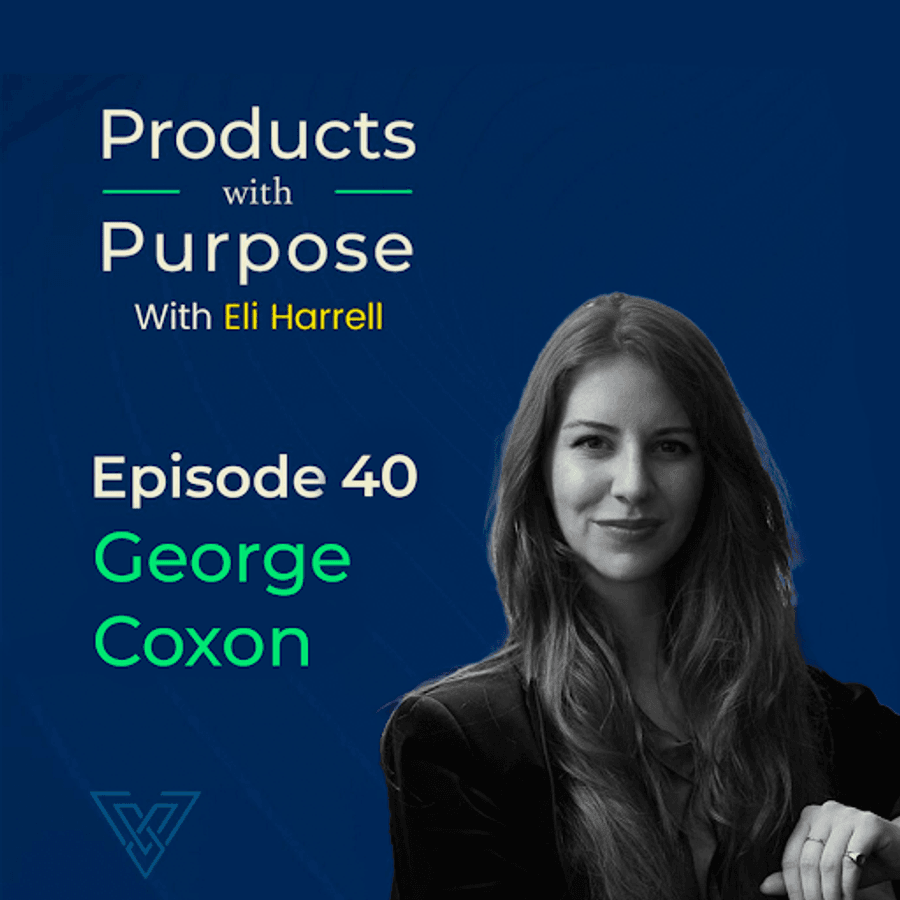 Products with Purpose Podcast
Director of the Nano Foundation, George Coxon, was interviewed by Eli Harrell for the Products with Purpose podcast. The interview dives deeper into how George went from anthropology in Madagascar to championing nano, how nano came to exist and what makes nano unique, solving the carbon footprint issues of crypto currencies, and the potential future of a global currency. The episode is available on: YouTube, Spotify, Apple, Google and Stitcher.

Colin LeMahieu Interviewed for Financial Safari
The Founder of nano and Director at the Nano Foundation, Colin LeMahieu, was recently interviewed for the show Financial Safari by Coach Pete and Eric Tucker. During the show they discussed the history of nano, what makes nano so unique and how nano can provide near-instant payments without any fees.
See the interview, here.

BeInCrypto E-Book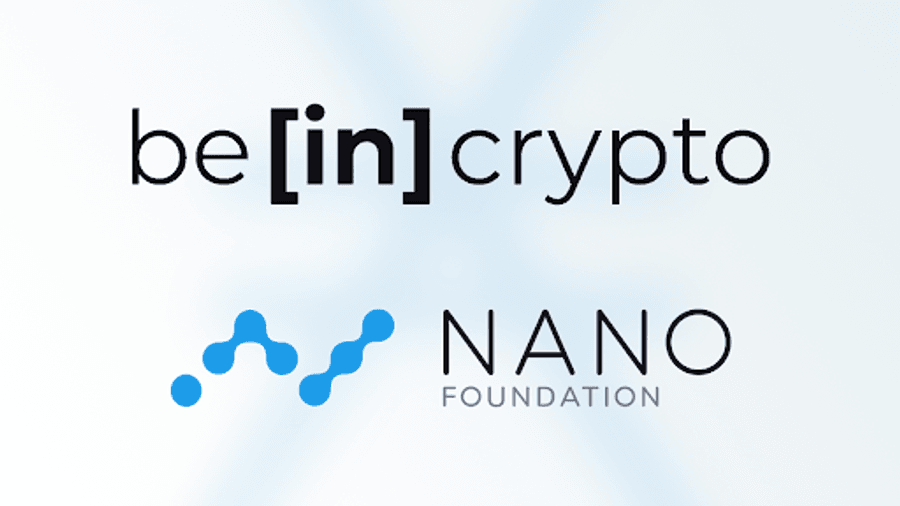 BeInCrypto has released an E-Book that analyses sustainability in cryptocurrency. Nano is mentioned in the e-book as a sustainable currency and includes quotes from both George Coxon and Colin LeMahieu about the topic of sustainability in technology and cryptocurrency:
"The argument around energy usage of Bitcoin in the cryptocurrency space is not about who is right or wrong, it is fundamentally about progress. If a better solution comes along, you use it – that has always been the case with technological progression through the ages"
You can read more and download the e-book for free, here.

New Episodes of Nano Community Initiatives - 3 Stories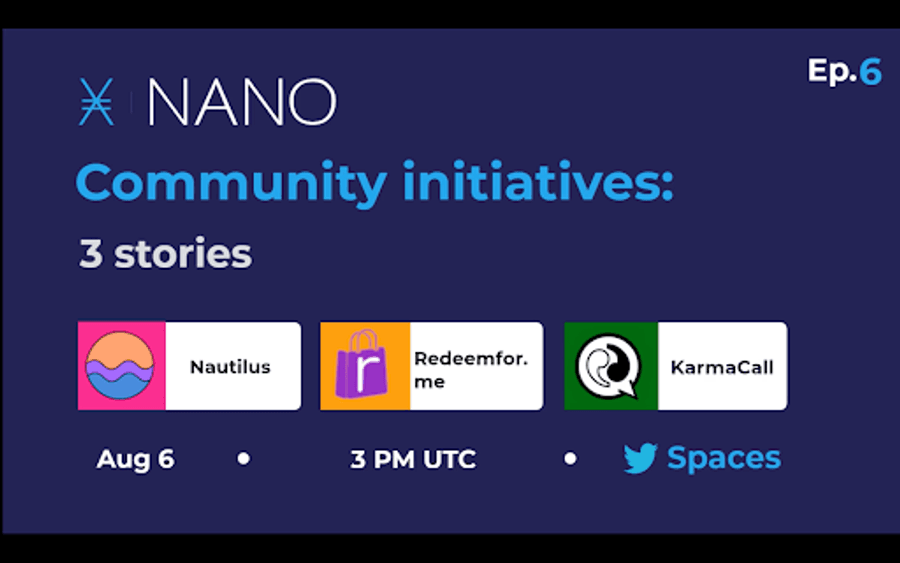 The hard working nano community never disappoints, especially with a group of such inspiring ambassadors in our community program!
Check out the new episodes of the Nano Community Initiatives - 3 Stories by Carlos Murgas, a Twitter space where each episode you get to learn about three initiatives that use nano. Episodes are uploaded to the Nano Foundation YouTube channel so check them out (and don't forget to subscribe!).

Pim Coffeng Interviewed by CoinNewsExtra
Growth Strategist at the Nano Foundation, Pim Coffeng, was recently interviewed by CoinNewsExtra about adoption of cryptocurrency and nano in Nigeria and Africa at large. Pim mentions how education and translation are important pillars of adoption and why Nigeria might be one of the first countries to adopt nano.
"One of the most important things that we're currently doing is building educational resources. So for example, in a few weeks time we're releasing the beginner's guide to Nano and cryptocurrency. Using that guide, anyone in the world can get their first little bit of Nano for free, using a faucet or an application called WeNano. And because Nano doesn't have any fees, they can also do their first transaction completely for free."
Watch the full interview here:

2Miners and nano case study by Vini Barbosa
Nano Ambassador from Brazil, Vini Barbosa, conducted an in-depth case study on 2miner's nano use case. A great read to see how using nano for payouts affected the business and made it grow to become one of the biggest mining pools!

Adrian Garcia, CEO of FynCom, Interviewed by Matt Browning
Adrian Garcia who created FynCom, a business using nano for payouts and micro transactions, was recently interviewed for Matt Browning's show "Made in California" about his use of nano. One of FynCom's services called 'KarmaCall' uses nano to deter spam/bot calls using nano payments. Watch the interview, here.

Forest Horsman interviewed by CoinExams
Prince Hassan of CoinExams interviewed Forest Horsman, the Social Media Lead at the Nano Foundation, to discuss the utility of nano for the new show Beyond CoinExams. They discussed decentralisation, the security of nano, comparisons with Ethereum and Bitcoin and more.

French video by YouTuber Audrey Jhn
The Youtuber Audrey Jhn recently uploaded a video explaining nano and discussing all its features with a focus on eco-friendliness in French: a great way to introduce nano to French speaking regions throughout the globe.

Ecosystem Updates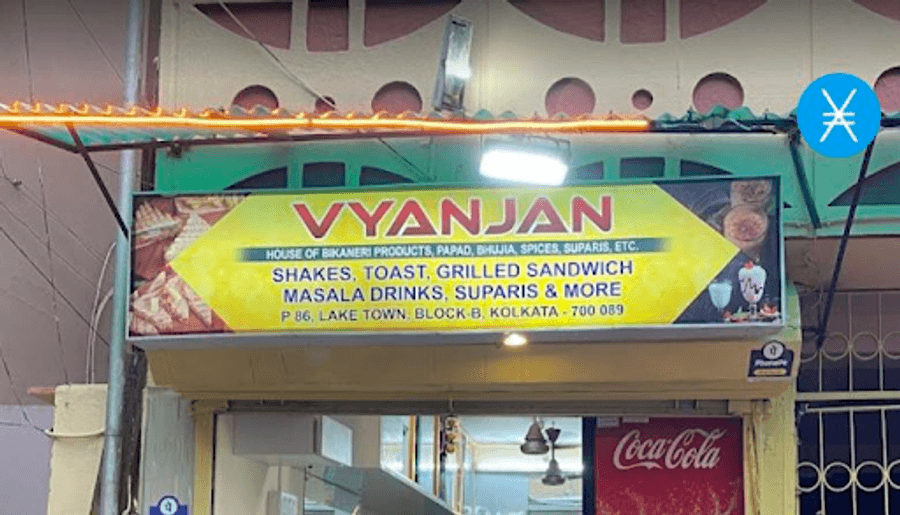 Vyanjan Food Joint in Kolkata accepts nano
Vyanjan is a recently opened food joint in Kolkata, India that started accepting nano payments.
Run by Mr. Aniruddh Binnany, the restaurant sells amazing snacks such as Garlic Bread, Oreo Shake, Potato Tornado, Vada Pav, Pav Bhaji and more.
The reasons for accepting nano over other cryptocurrencies are because it is instant and has an already fully distributed fixed supply, but especially because it is feeless:
"To be an actually feasible payment processor for this use case, considering day to day purchases at Vyanjan, one should be able to buy even a cup of tea worth ₹6 with cryptocurrency at zero fees. Bitcoin or any other major cryptocurrency didn't seem to fit-in due to the comparatively huge transaction fees involved."
You can read Avimanyu Bandyopadhyay's full Medium article here.

Mobile Bar/Cafe in Brisbane accepting nano

Similarly, a mobile bar/cafe in Brisbane, Australia called Saltair Kombi Bar also started accepting nano. They chose nano over all other cryptocurrencies due to its fast, feeless and environmentally friendly nature. A great example of a retailer accepting nano!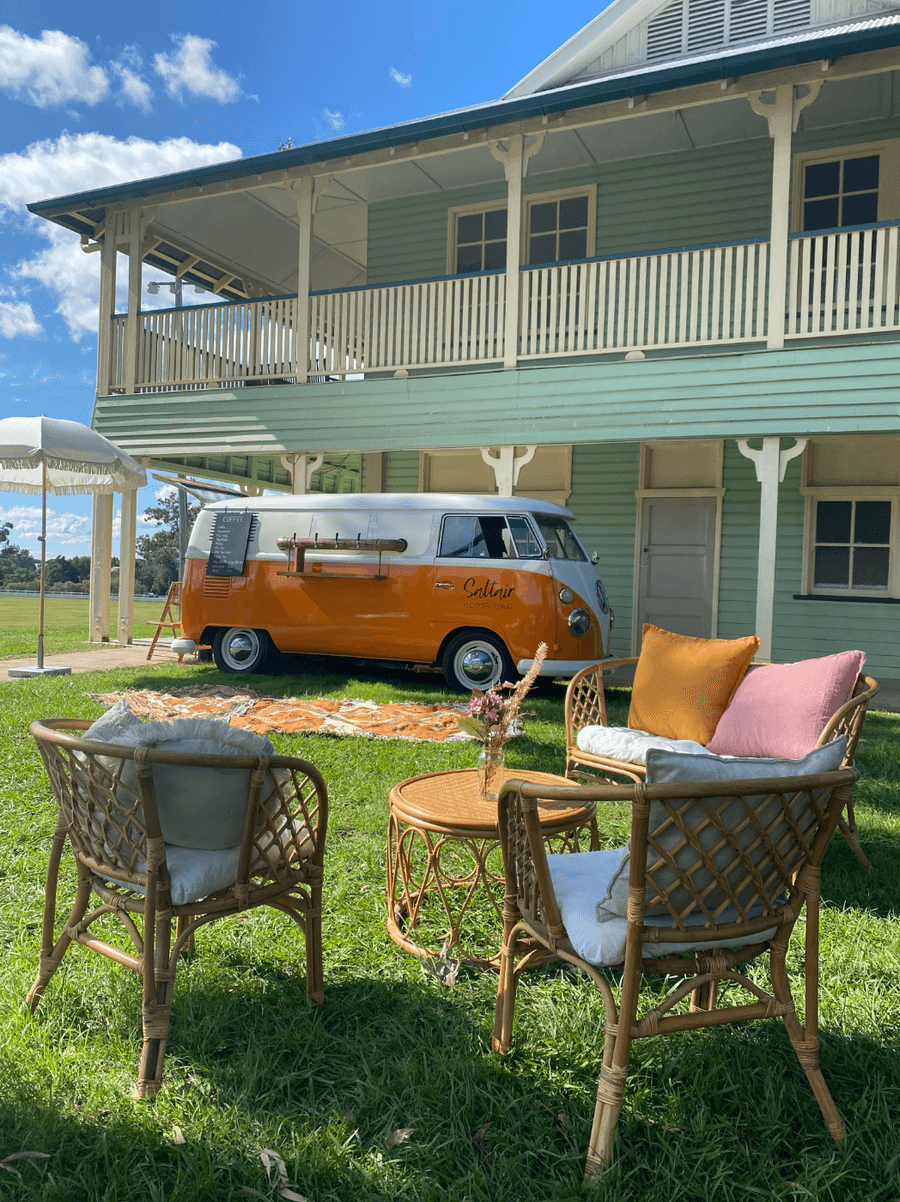 You can read more about it here or check out their website.
Unfortunately, Saltair Kombi Bar suffered an accident recently, leaving the bar inactive for the moment. Luckily, the nano community has a positive and giving spirit. The nano community has shown their love by helping crowdfund nano to get the KomBibar back up and running.


As the owners are working on getting the bar back together, there are plans to start selling premium coffee online instead. Read more about the accident here and find out how you can show your support.

Purchase nano with cash using CoinCloud ATM's - now available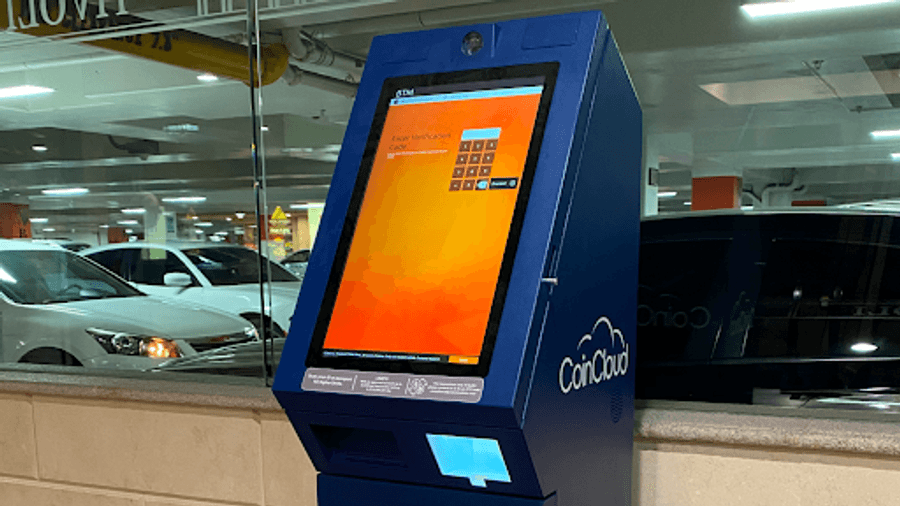 Nano is available on 5000 CoinCloud DCMs, allowing users to swap and to buy nano with cash right on the spot.
The ability to buy and sell nano with physical cash has a great effect on the accessibility of nano, allowing anyone to easily access it without needing to sign up to an exchange, perform KYC or use banking infrastructure. You can learn more about the impact of this integration and the opportunities it creates in our recent article.
These DCMs are also available at one of the largest hispanic grocery chains, Cardenas. You can check out this video of someone buying nano with one of the DCMs.

Sellix allows 200,000 online businesses on its e-commerce platform to accept nano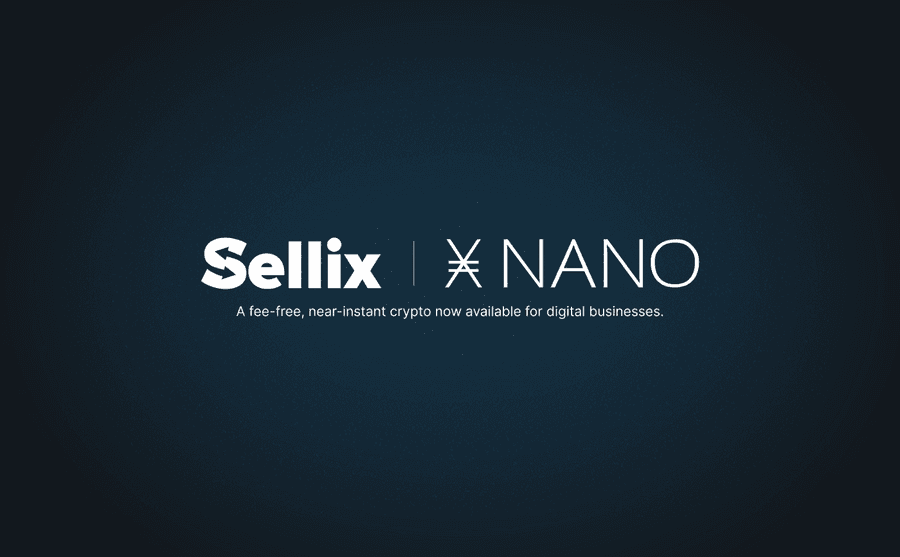 The popular e-commerce platform Sellix.io now allows businesses to sell goods and services instantly, feelessly and sustainably with nano! With over 200,000 businesses running on Sellix, this is a great step towards adoption of nano for digital merchants. Not only is Sellix one of the easiest platforms to start selling products, it also allows users to keep their administration neatly in order. Check out their full article here.
To celebrate this amazing combination of easy e-commerce setup and fee-less, sustainable currency, Sellix also released this great video introducing Sellix and highlighting nano. Check it out:

The Nano Foundation and FynCom: pioneering microtransactions in language localisation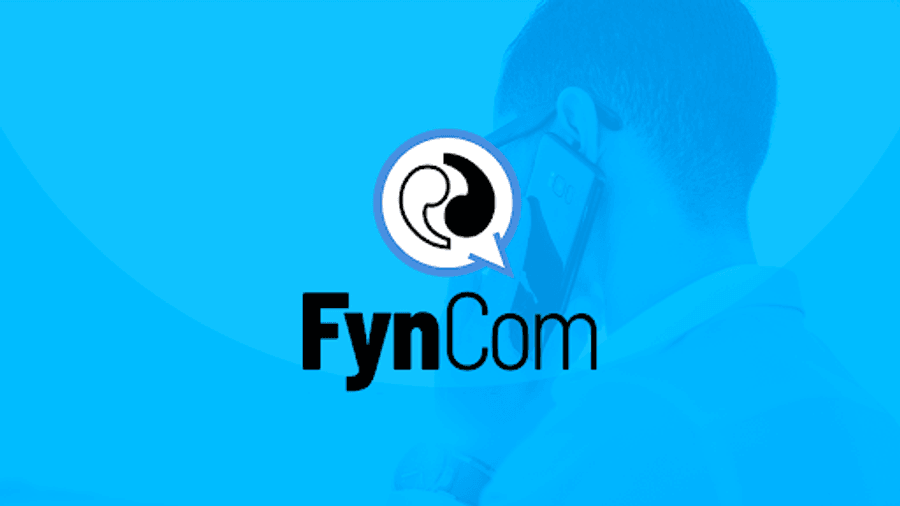 The Nano Foundation and FynCom have teamed up to bring rewards with nano microtransactions to the language localisation industry. This means that users can earn nano instantly and automatically for each word that they translate. To test this out, we've implemented the system to translate our blog articles to multiple languages.
Read the full article to learn more.
The effect of this initiative on translations activity has already been incredible. According to FynCom's most recent article:
"The blogs, published last Thursday with FynCom's instant rewards are exciting. There has been 1.5x proofreading activity and over 5x translation activity. Not only has the translation activity been higher for NF but FynCom's user retention rate is also 6x higher than usual indicating that users are returning to the platform much more often!"
The result in translations is great: in less than a week the blog articles made available for translation using FynCom have been fully translated to Dutch, German, Indonesian, Portuguese and Spanish! Additionally, our first two articles (including The beginner's guide to cryptocurrency and nano) have been fully translated to French. Read more about the progress in FynCom's article.

KuCoin re-enables deposit and withdrawal
Crypto exchange Kucoin has re-enabled deposits and withdrawals of nano. The deposits and withdrawals had been disabled temporarily due to node maintenance.

Kraken enables margin trading for XNO & ACH transfers in Texas
Kraken has enabled margin trading pairs for XNO 2x and 3x leverage when trading. You can read more about that here.
Additionally, Kraken has now enabled ACH transfers in Texas! This makes it much easier and faster for nano enthusiasts in Texas to get nano through Kraken. Take for instance Patrick Luberus - it only took him 5 minutes to deposit money, buy nano and withdraw!

Bybit added XNO/USDT trading pair
Crypto exchange bybit has added the XNO/USDT trading pair as of September 2nd. It is now available with up to 25x leverage.

2Miners usecase ends as Ethereum switches to Proof-of-Stake
After more than 300 days of miners in the 2Miners mining pool having the option to be paid out in nano, the switch of Ethereum to proof of stake means the end of this use case. 2Miners gave miners in their mining pool the option to receive nano instead of Ether in order to reduce fees associated with their payouts.
Check out this case study on the 2Miners usecase written by Nano Ambassador, Vini Barbosa, to learn more about how nano boosted the growth of 2Miners and benefited the users.

Binance added nano to 'List of Supported Assets' for Binance Connect, Binance Pay and Binance Earn
Nano has been added to Binance Connect, a new service by Binance offering easy on and off ramping for merchants across the globe. This is a major boost for the adoption of nano by merchants all around the world.

And that's not all. Nano has also been added to Binance Pay, allowing users to pay with their XNO balance at many locations.
Recently, XNO was also added to the Binance Earn program, allowing users to earn an interest by staking nano.

Nano listed on CoinDCX
On the 9th of December, Indian exchange CoinDCX announced the listing of nano on their exchange. XNO is now available for quick buy and sell on the platform, however currently depositing and withdrawing nano is not available due to regulatory restrictions and uncertainties in India regarding cryptocurrencies. We are hopeful that the regulatory situation in India will be resolved in the near future, allowing nano users to fully take advantage of the CoinDX platform.

NOWwallet nano support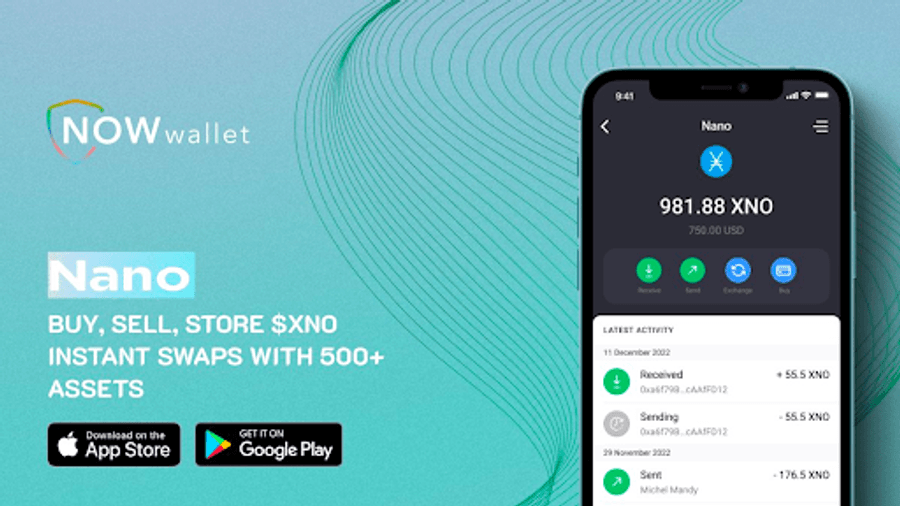 You might be familiar with NOWPayments, NOWNodes and ChangeNOW, but did you know there's also NOWwallet? NOWwallet, a non-custodial wallet from the NOW ecosystem, has added support for nano. The wallet is available for Android, iOS, Windows, Mac and Linux and allows users to store, buy and sell nano and to exchange nano for 500+ assets.

OKCoin Lists Nano
And the integrations don't stop there! The US based exchange OKCOIN announced on the 10th of December that XNO has been listed and is now available to trade.

Tipping nano on Twitter takes off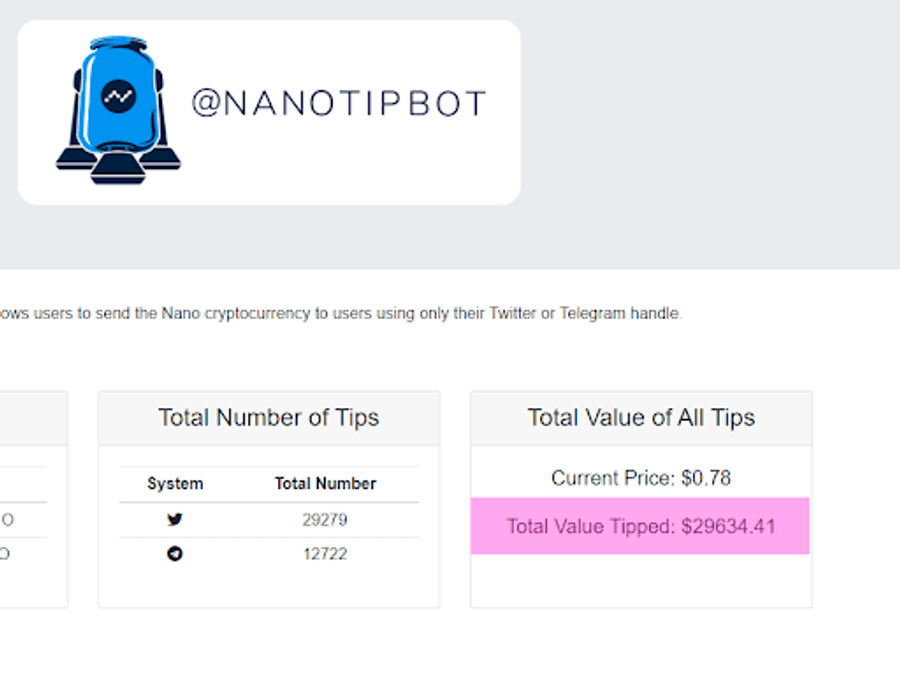 Did you know that nano is one of the most used currencies for tipping others online? Of course that's no surprise, as a feeless and instant digital currency. With more than $29,000 total value tipped, nano is actually used more than the integrated Bitcoin Lightning tip function on Twitter, which only accounted for $8500 total value tipped!
You can explore these statistics for yourself, here.
The amazing thing is that this is just one of the tipbots for nano. There are nano tipbots on Reddit, Telegram, Discord, and multiple on Twitter!

New Twitter tipbot
Speaking of Twitter Tip Bots, a new nano tipbot has emerged called SendNano - an easy way of sending small tips on Twitter through replies! This makes sending money around the world easy and free. Check out the website, here.

Nanobyte - new browser extension wallet launched

Another awesome new service has popped up that has an integrated Twitter tip function - Nanobyte is a new way to make purchases online. Not only is it an easy chrome extension wallet, it also allows users to store their personal information locally in their browser. Merchants can install the Nanobyte plugin from their side so that users can buy anything on their website with just the click of a button. Check out nanobytepay.com to learn more or try out Nanobyte on websites that have integrated it already, such as nerch.co or redeemfor.me
When you have the Nanobyte chrome extension set up, you can easily tip people on Twitter by pressing the Ӿ button! Read more about it, here.

NanoCrawler.cc decommissioned
After four years of serving, the time has come to say goodbye to NanoCrawler.cc. As of October, NanoCrawler.cc has been decommissioned in favour of more consistently maintained options.
One alternative for a browser based block explorer is nanolooker.com.
Despite the NanoCrawler block explorer now being offline, the NanoCrawler Representative node will continue to remain online and voting going forward.

Natrium backend update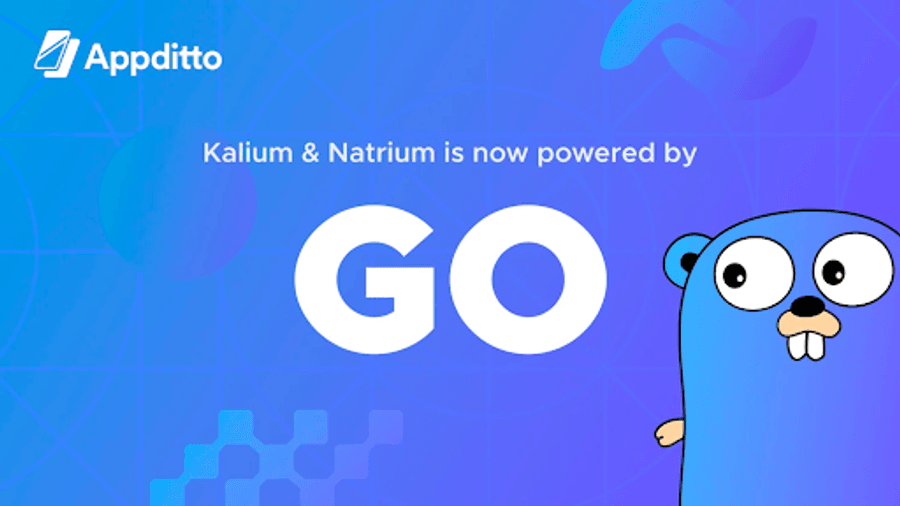 One of the most popular mobile wallets for nano, Natrium, has recently been rebuilt in GOLang making the wallet much faster.
"In summary, the new backend is:
Faster, much faster

Better tested with a better structure

Cheaper and more efficient, using fewer system resources by several orders of magnitude"
Check out the Github page, here.

NanoBrowserQuest Update
Looking for a fun game to play this weekend? You should try out NanoBrowserQuest!

The developers of this browser-based MMORPG game are not sitting still, as NanoBrowserQuest has had an update that adds unique items, a panel to more easily manage your parties, new shields, skills, and more! Check out the medium article here.

Nautilus Updates
We all love a smooth user experience and a feature-packed wallet! Nautilus, a relatively new nano wallet developed by community developer Fosse, has had multiple updates in the last few months to fix bugs and add some awesome new features.

Nautilus is a fork of popular nano wallet, Natrium, and has recently implemented a gift card feature, translations, timestamps, draggable scrollbars and more. It also has nano.to usernames integration and allows users to request specific amounts of nano when creating a request. The wallet even allows you to buy nano right from the app!
Check out the most recent updates and follow the project's progress via this GitHub page.

New app Perseeve allows streaming with real-time nano payments
Perseeve is a new android app created by community member Oreoluwa Akinwale that allows global video streaming with real-time peer to peer nano payments. The caller pays a small amount of nano every second to the receiver for the duration of the call. Recently, even group calls have been added, with more features in the works. Try out Perseeve yourself at Perseeve.app - iOS version coming soon.

Nano added to CCTIP/CWallet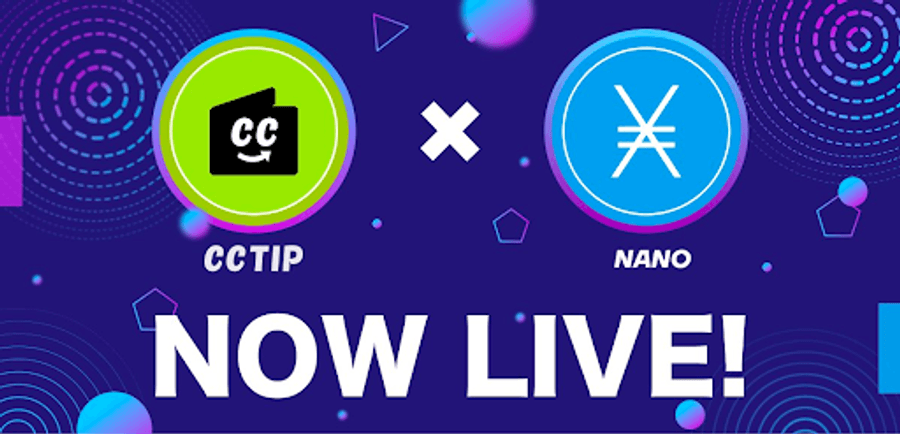 Nano is now available on CWallet (previously known as CCTIP). CWallet is a crypto wallet that works as both custodial and non-custodial. Users can now swap, hold, tip, Airdrop, and play games with XNO tokens using the wallet. Read the blog post, here.

Nano Ping Pong
Have you ever wanted to try out transactions with nano, or show someone how fast and feeless nano is, but had to send nano back and forth on two different devices? Kevin, owner of the NanOrlando City Representative, created a Nano Ping Pong service that allows you to send some nano and immediately have it returned to your address. This makes it easy for people to try sending and receiving nano on their own!
Read more about Nano Ping Pong, here.

One Click Nano Node
Need an easy way to set up your own nano node? Well, now you can do it with one click! Check out this One Click Nano Node project by the super active developer nano2dev (you might know him from the nano.to website). Great if you want to easily get started with a project that requires a simple nano node setup!

Nault Merchant Mode
Sending a transaction and receiving a transaction are two completely different things. As merchants are continuously receiving transactions, why not make it as easy as possible for them?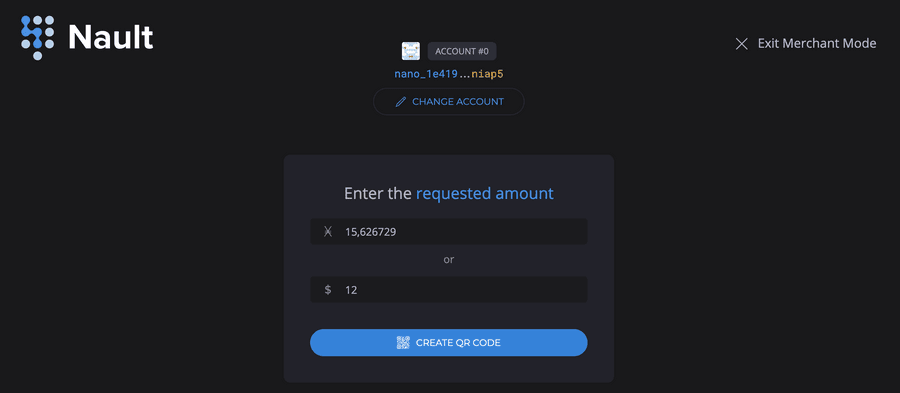 Popular browser-based nano wallet, Nault, has implemented a merchant mode so that everyone who wants to accept nano for their goods or services as a business can easily do so. Some features include requesting a specific amount of nano in different currencies, automatic payment detection, the ability to re-generate a QR code when not enough funds have been sent, and more.

Easy nano documentation generator
Developing is awesome! But, perhaps not every part is equally fun. Ever get tired or bored of writing documentation?
The previously mentioned nano2dev hasn't been sitting still and has released yet another project: Easy Docs. An easy documentation generator for quick, Github pages hosted docs. Read more, here.

Nano public API
This nano public API sits in front of your nano node RPC endpoint to provide access to only the public readonly calls available. This project could make it easier to build against the network without having your own node.

Nanowall.link update

Ever created something awesome that you want to share digitally, but not for free? You might be interested in nanowall.link - a website that allows you to put any digital content behind a nano paywall. The website has had an update that makes the page load faster, allows you to see the most recent posts from a specific user, and more.
Monetise your content and earn some nano!

LuckyNano celebrates its 1000th lottery
The creator of the popular website Redeemfor.me that allows you to buy gift cards from many retailers worldwide with nano, has also made a daily lottery system called LuckyNano. It rewards players who use the integrated chat to interact with other players. Participation is free. It recently had its 1000th lottery and to celebrate, bumped the prize pool up to Ӿ5 for that day!

The Lord of The Rings Reforged accepts nano donations
Are you a fan of Lord of the Rings, and do you like to play games?
A small team of people are working to remake the game The Lord of The Rings: Reforged. To fund the development of the game, which is entirely done by enthusiasts of the franchise, they decided to start accepting nano donations via NOWPayments.
"If you wish to support us, please, help us with whatever you can – donations contribute to the higher quality of the project and its progress."
You can read more about it on their website.

Crypto for the homeless feeds 500+ people over the summer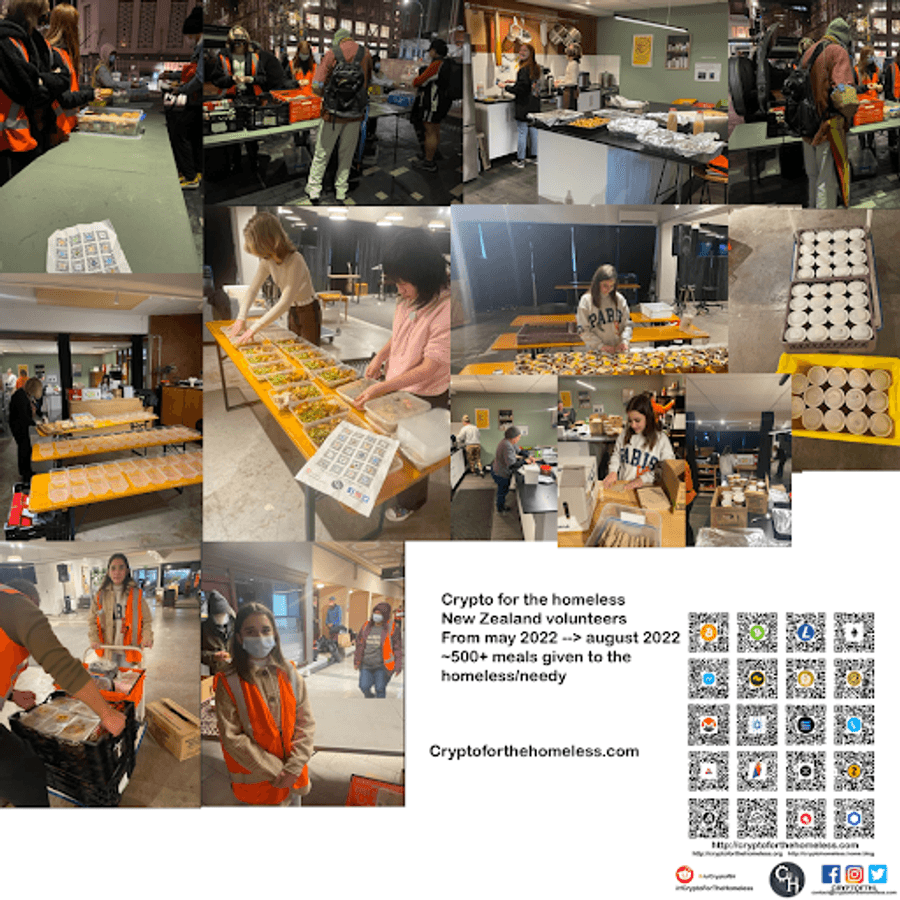 Looking to do a charitable act this winter? Crypto for the homeless is a charity that accepts donations in different cryptocurrencies, including nano. The volunteers at Crypto for the Homeless were able to help feed 500+ people over the summer. It's great to see crypto and specifically nano be used as a force of good.

New nano faucets popped up
The best way for people to get started with nano is just to try it out. But, where can you get some nano if you don't have any yet? That's where faucets come in!
You can now get a little bit of nano from this nano drip faucet. Payouts start at Ӿ0.001, with a randomised amount above that. Additionally, the higher the amount of XNO in the faucet, the larger potential payouts can be. What a generous community we have!

Asynchronous Python RPC Client
This library contains an asynchronous python RPC client for Nano nodes, allowing you to more easily develop on the Nano network with fully type annotated methods and responses.

Boompow V2
Whenever you send a nano transaction, a small amount of proof of work is needed. But how is the proof of work created? Doing that on your phone might take some time. That's why apps like Natrium use services like Boompow! A distributed proof of work system.
Recently, the entire Boompow protocol has been rewritten and redesigned to decrease unavailability and downtimes. Do you run a service that uses Boompow, or do you want to learn more? Read the full announcement of the new version of Boompow and what you need to update services that use it, here.

Simple open-cap
Some of our community developers are on a roll! Like Kevin of NanOrlando City, who built a nano implementation of the Open Crypto Alias Protocol. This implementation makes it possible to use a domain name as an alias for your nano address!
Want to try it out? You can read more about it, here.

Offer GPU power to generate images and earn nano using xno.ai
Dall-E, Stable Diffusion, Midjourney and more AI image generators have been growing in popularity lately. These services allow you to bring your creativity and imagination to life by generating any image you can think of. Just type in a prompt, like "Mickey Mouse on a unicycle in the style of Vincent Van Gogh" and within a minute you will have an image of a cartoonish mouse expressively painted on a one-wheeled vehicle.
How does nano fit into this? Well, generating these images requires a lot of processing power. That's why there is now also an AI image generator that lets you earn XNO by offering GPU power to generate images. Check out xno.ai and try it out. Offering GPU power to xno.ai actually earns you more than mining!
You can generate a certain amount of images for free as a trial. Afterwards, you can buy a subscription with nano to generate more images. Why not give it a try?
Our ambassador from Brazil Vini Barbosa created this image using xno.ai as an homage to Saltair KombiBar: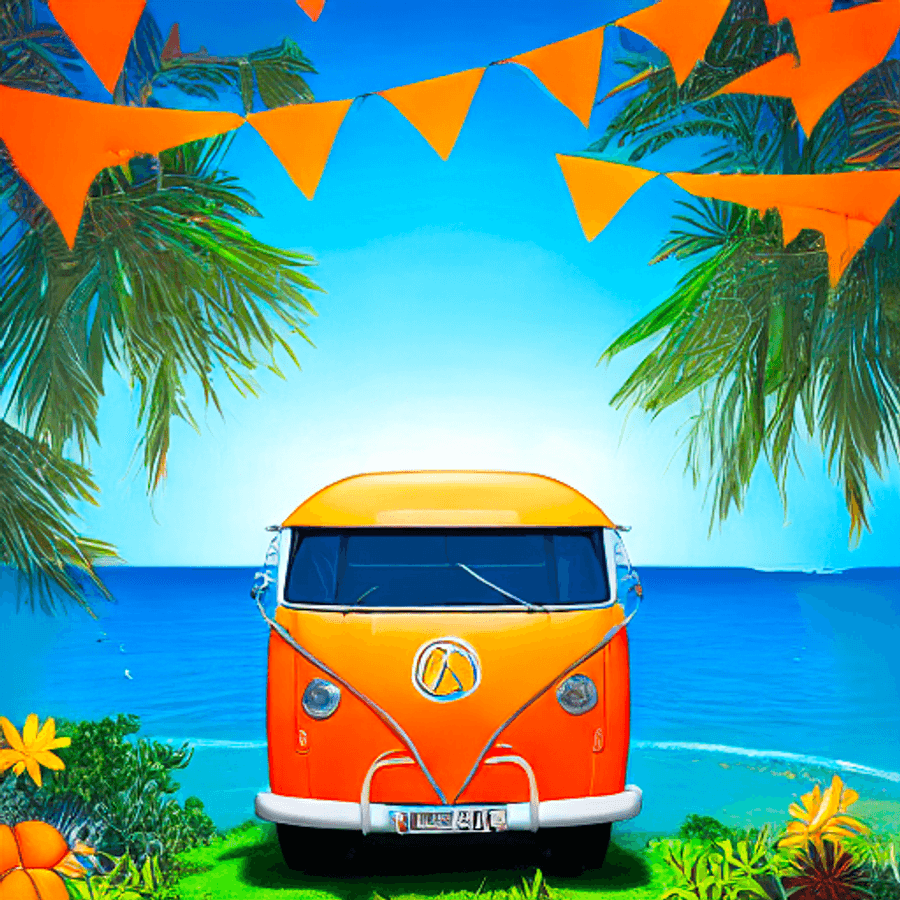 Browser wallet nPass will be decommissioned
It is great to see new wallets, services and websites for nano pop up. But sometimes, we also have to say goodbye to one. The chrome extension nPass that serves as a web-based wallet will likely be decommissioned soon. The wallet was active since 2020 but is facing a possible decommission due to lack of support for the new chrome extension manifest 3.
Users can send their nano from the wallet to a different one, or export their keys to use in a different wallet.

Nanogram.ai still in development
Plenty has happened in the world of social media lately. With chaos and wild activity at Twitter due to Elon Musk's takeover of the platform, people are looking at other social media websites in case the Twitter birds stop tweeting.
Why not a social media platform with nano natively integrated to reward content creators? That's exactly what our very active community developer nano2dev thought!
The new social media platform nanogram.ai, which is still in development, has had some updates recently and, while still in beta, progress on the social media platform with nano integration is steadily progressing. Check out a sneak peak with some screen shots, here.

Solar powered Proof of Work generation
If you're part of the nano community, chances are you care about the planet, energy consumption and sustainability. Especially because nano is so energy efficient. Can't the network be fully powered by green energy?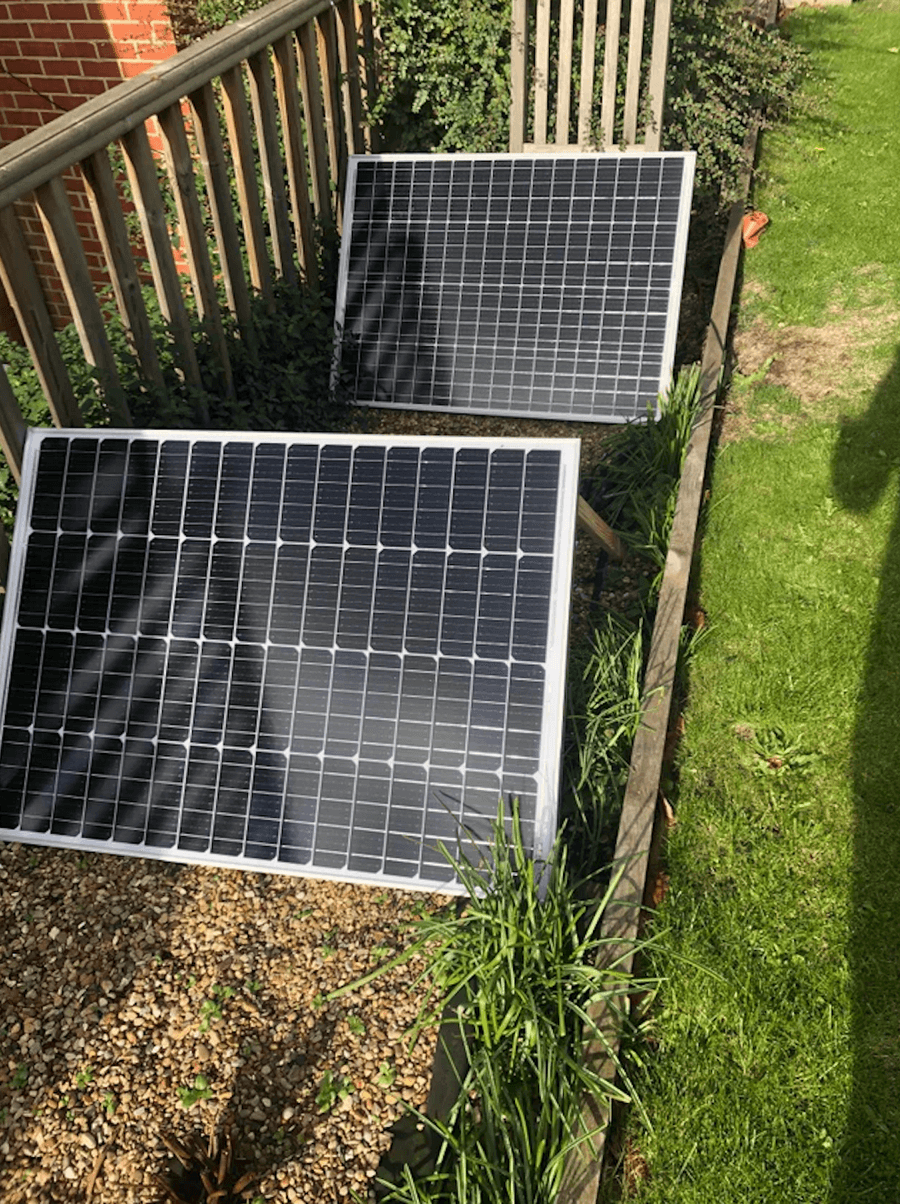 Community member James Coxon recently created a solar powered setup for the generation of proof of work for nano transactions. Even though nano does not use proof of work as a consensus algorithm, a small proof of work is required to send a transaction as a method to prevent spam transactions. This solar powered setup provides green proof of work for transactions created by nault.cc, one of the most popular nano wallets.
According to James:
"Over the last few months I've been slowly working on moving one of my two fpgas to a solar system. This means that I've been able to fully detach it from the grid generating 'green' PoW but also allows it to stay online during power cuts etc (which might become more relevant in the UK this winter. At the time of writing the setup has provided 6679 PoW for users of Nault."
A great step towards a more sustainable future!

NanoNerd99 starts UGC initiative
UGC stands for User Generated Content. Think of the type of content you see most often on platforms like TikTok, Instagram Reels, YouTube Shorts… To spread awareness of nano on social media, NanoNerd99 started an initiative to crowdfund user generated content. Several different videos were created to highlight the benefits of nano and WeNano by different content creators. You can check out all the videos, here.

Why brick and mortar businesses should accept nano
It's great to have nano, to send and receive it with friends, or to spend it online. But wouldn't it be great if you could walk into any local store, restaurant or bar, and pay with nano?
Social Media Lead at the Nano Foundation, Forest Horsman, definitely thinks so! He created this video showcasing why brick & mortar businesses should accept nano, and how nano differs from other cryptocurrency in a way that makes it ideal for actual use as money.

Publish articles and stories behind a nano paywall using Writewall
Do you dream of becoming a writer? Do you have a Shakespeare hidden inside? Or do you just want to share some information or thoughts with others?
Well, good news! You can now publish your writings on writewall.cc. Writewall allows users to publish their articles and stories behind a nano paywall. Users can also choose to publish their articles for free. Writewall is currently unavailable but hopefully will be back up soon again.

A python library for nano
Yes, you read that right - even more development activity from our community! One of our community developers on reddit, u/prussia_dev, created a python library for nano. Aiming to be the simplest library for nano, it allows easy sending, receiving and representative changing.

Queue videos on JungleTV using nano
Do you ever feel like watching some videos but have no idea what to watch? Or perhaps there's a video you really want to show to the rest of the world, but you're not sure where to share it? This might be the solution for you.
JungleTV, a global video queue similar to CryptoVision, now allows users to pay nano to add a video to the queue! The amount paid gets distributed over all users that are watching.
---
Thank you!
Wow. What a rollercoaster 2022 has been!
We want to thank you for your continued support through all the challenges we've faced this year. We are so grateful to you - the community - for constantly driving nano forward with your unwavering passion and commitment. We wish you all a very happy holiday season.
Here at the Nano Foundation we are really looking forward to everything 2023 has in store and to kicking it off with a bang!

If you'd like to buy us a festive drink, feel free to donate here.

Otherwise, if you've not yet had your fill of nano articles, take a look at the list below!
Nano articles
---
Nano Foundation does not endorse or approve products and/or services used or developed by third parties. Any links to third party software or sites are for informational purposes only. Nano Foundation bears no responsibility for the operability, accuracy, legality or content of third party products and/or services. Any questions regarding third party material should be directed to that party.