Happy Chinese New Year from the Nano Foundation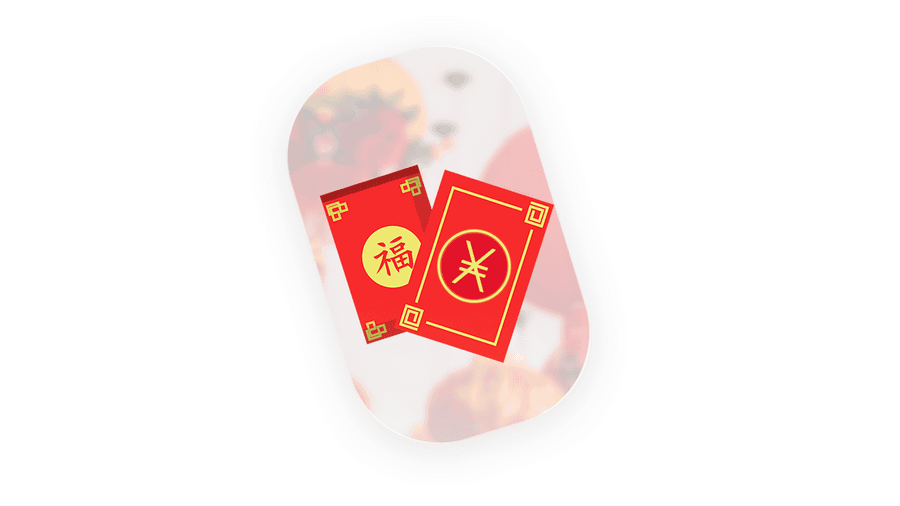 Chinese New Year is a time for family, celebration, and gift-giving. Celebrated on the 22nd of January, this Lunar New Year is filled with many traditions such as fireworks, decorating, wearing red clothes and being with family.
One of the most beloved traditions during this holiday is the exchange of red envelopes, or "hongbao," between elders and the young. These envelopes are filled with money, and are said to bring good luck and prosperity for the year ahead. It's actually one of the largest money transfers in the world - happening every year!
In the digital age, we are seeing more and more people turn to digital money as a way to give and receive gifts. And nano is the perfect choice to combine with the red envelope tradition.
Nano can be sent around the world, without fees, in a fraction of a second, making it a fun and innovative way to gift good luck and happiness to loved ones - no matter where they might be.
How to celebrate using nano
Below are four great ways to celebrate Chinese New Year with nano:


Nautilus:
The Nautilus wallet offers a red envelope feature that allows users to send nano in the form of a digital red envelope. This is a great way to share the spirit of the holiday with friends and family, no matter where they are located.
Download nautilus for Android and iOS.


Nanopaperwallet.com:
Nanopaperwallet.com offers a way to print a paper wallet in a red envelope theme. This is a great option for those who prefer a more traditional approach to gift-giving, and the paper wallet can be filled with any amount of nano. You can create a red envelope version of a paper wallet by uploading your own background - or simply by printing one and packaging it in a shiny red envelope!
Print your nano paper wallet to put in a red envelope here.


WeNano:
Want to gift a red envelope to not just one person, but a whole group of people? WeNano allows you to create a spot anywhere in the world and fill it with some nano to share with others. People in that area can claim some of the nano you donated to the spot, essentially acting as a red envelope to a whole community!
You can try out Wenano here.


Nownodes:
Right now, Nownodes is offering a special Chinese New Year 50% discount on nano node access. Perfect timing for anyone whose new year's resolution was to start developing with nano!
Check out their promo and T&Cs here.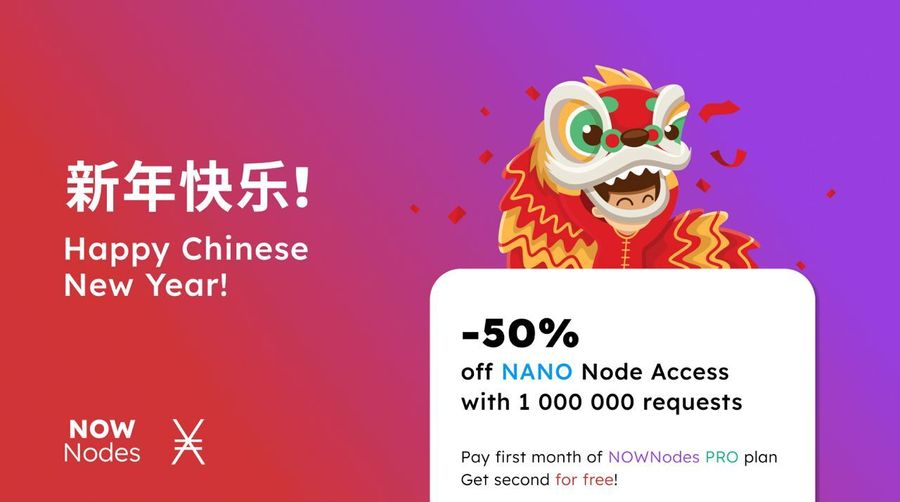 ---
Nano is made for sharing, so throughout next week let's use it to spread as much good fortune and happiness as far and wide as possible. It's a fantastic way to let someone you care about know they're in your thoughts.
From everyone at the Nano Foundation: Happy Chinese New Year!
---
Nano Foundation does not endorse or approve products and/or services used or developed by third parties. Any links to third party software or sites are for informational purposes only. Nano Foundation bears no responsibility for the operability, accuracy, legality or content of third party products and/or services. Any questions regarding third party material should be directed to that party.