Free Money Day 2023: Nano's Remarkable Contribution to a Day of Generosity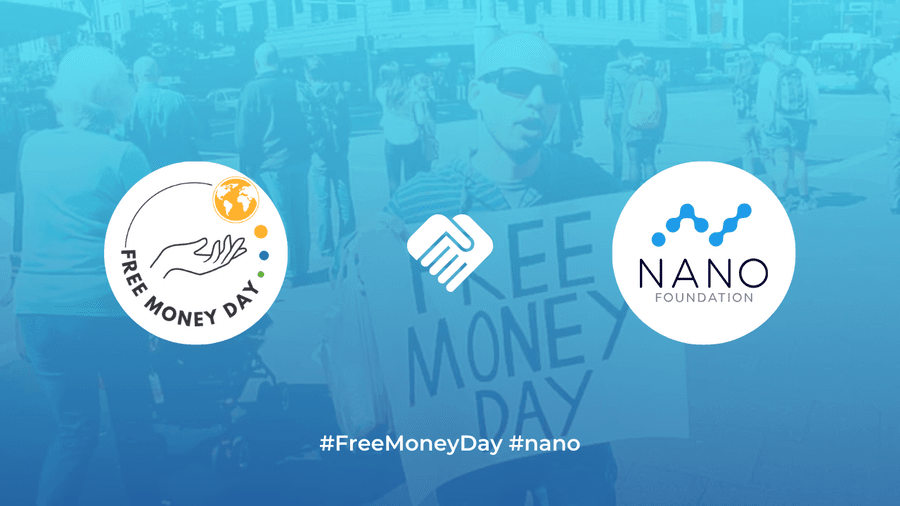 Every year, Free Money Day rolls around as a testament to the human spirit's generosity, prompting intriguing conversations about money's place in our lives. Instead of viewing money as a limited resource we fiercely compete for, this day inspires a more abundant, shared perspective.
The Nano Foundation was thrilled to partner with the Post Growth Institute this year, synergizing the ethos of both entities to promote a revolutionary idea.


Marked annually on September 15th, Free Money Day found an unexpected yet apt ally this year: nano currency. Nano stands apart in the bustling world of cryptocurrencies. It's not just a digital currency; it's a fast, feeless, eco-conscious statement of what the future of money can look like. With its decentralised nature, it wipes away barriers, allowing for seamless, instant transactions.
The result? 27,000 nano transactions made globally in 24 hours!
The Nano community's passionate participation in Free Money Day was clear. A surge of enthusiasm coursed through the network, visible as a notable uptick in transactional activity. Within the span of just 24 hours, the Nano network confirmed a staggering 27,000 transactions! This wasn't merely a testament to the currency's capabilities, but also a clear indication of the community embracing the spirit of Free Money Day. The decentralized nature of nano combined with its speed and zero fees truly found its moment in the spotlight, underlining the potential nano in fostering a culture of generosity and inclusivity.
Participation using WeNano
The WeNano app, designed for and by the nano community, proved instrumental. This innovative app allows users to create and locate 'spots' for nano transactions globally. During Free Money Day, 95 new spots emerged worldwide, facilitating 2273 payouts and dispersing a generous sum of 349 nano.
Nano's reach was truly global. Enthusiasts from Brazil to Australia, India to Germany, and many nations in-between participated, proving that the spirit of generosity transcends borders. Many recipients, previously unfamiliar with nano, were introduced to this revolutionary currency. Its versatility was evident, with users highlighting its use in everyday transactions, from grocery shopping to bill payments, and from philanthropic donations to future savings.
Real world awareness by FC Espada
In the same spirit of sharing and awareness, the coach and enthusiastic children of the FC Espada kids football club in Nigeria embraced a remarkable initiative.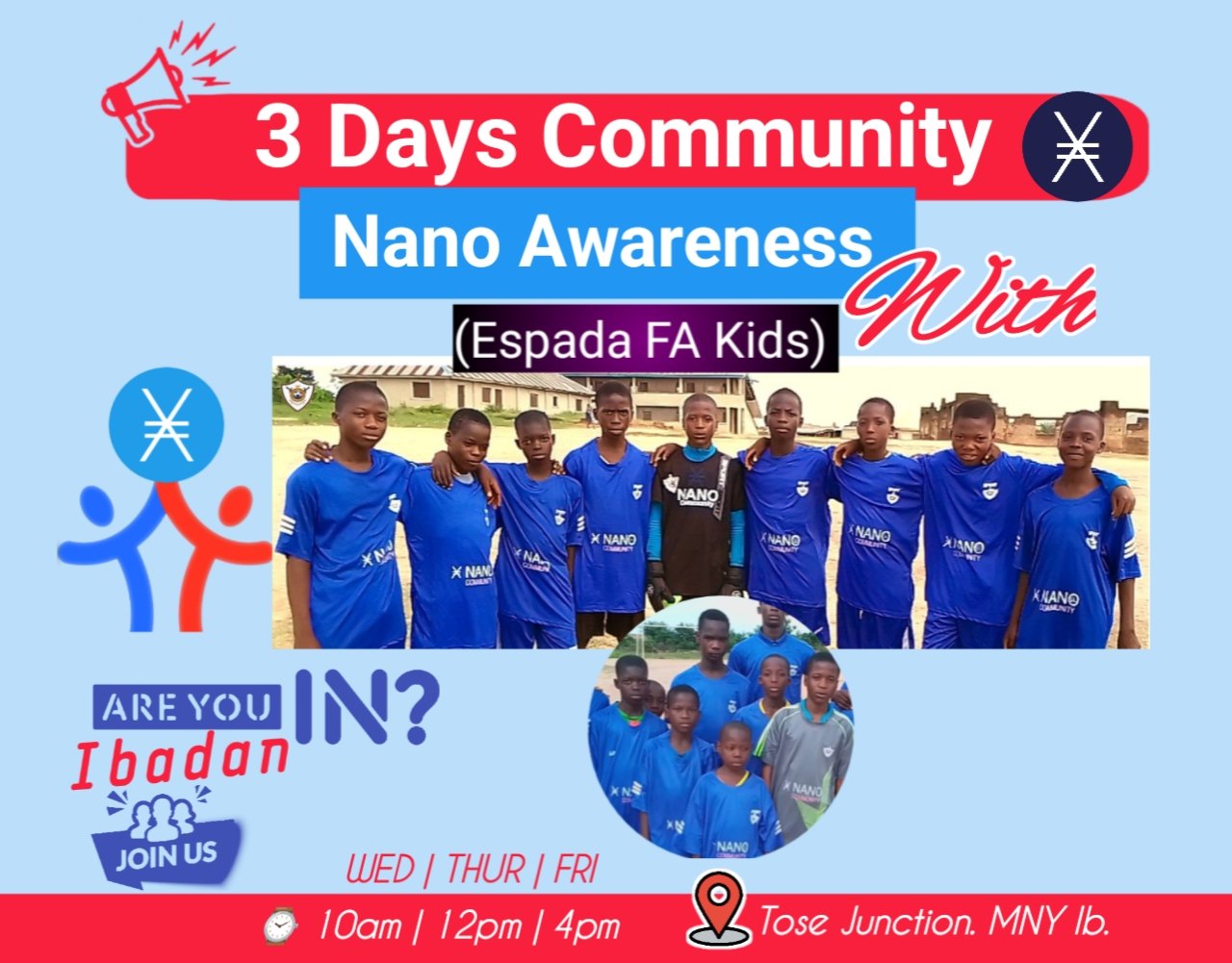 Over the course of the week surrounding Free Money Day, these young ambassadors ventured into the heart of their city Ibadan, approaching supermarkets and local stores. Armed with Nano and WeNano pamphlets, they not only distributed these informational materials but also facilitated an understanding of the digital currency. Their efforts played a pivotal role in enabling local businesses and residents to learn about nano. Such grassroot efforts, driven by the younger generation, underscore the potential of Nano's reach and the genuine community spirit behind its promotion.
Getting more people familiar with nano and WeNano, and increasing the adoption of nano in local businesses, can be a great foundation for even more success with nano and Free Money Day in the future!
Social media activity
The beauty of Free Money Day is that it brought forth an array of individual and merchant contributions, especially on Twitter. Notable personalities like Patrick Luberus, Vini Barbosa, and @atxmj championed the day with generous nano giveaways. They appealed to their followers, sharing the spirit of the event and the ease of using nano.
Giveaways ranged from selecting random recipients to rewarding a set number of early responders. Such endeavors not only amplified the reach of the event but also fostered increased familiarity with nano.
Moreover, businesses in regions as diverse as Nigeria showcased their adoption of nano. New entrants like GSYLCAKES, a bakery, announced their acceptance of nano for their delightful array of products. Meanwhile, established merchants such as Yelam Foods reminded patrons of the option to utilize nano in their transactions.
The spotlight also shone on individuals like Bob Burlage and Moncho, who utilized the WeNano app to create new spots, thereby enabling more people to engage with nano. Additionally, Nano Esperanto's invitation to try out WeNano during Free Money Day was a testament to the inclusive spirit of the community, showcasing the adaptability of the currency across different languages and regions.
The nano community also used social media platforms such as Twitter, Reddit and Discord to spread the word about Free Money Day and nano. They shared their experiences, stories and images of giving and receiving nano, using hashtags such as #FreeMoneyDay, #Nano and #WeNano.
Check out this amazing video by Nano Foundation's Community Lead Vini Barbosa showcasing the many different activities across social media on Free Money Day!

Conclusively, Free Money Day 2023 wasn't just a win for the nano community; it was a monumental stride for the broader mission of rethinking money's societal role.
Nano showcased its potential as more than just a currency; it's a catalyst for positive societal transformation, embodying the principles of inclusivity, empowerment, and altruism. It shone a light on a future where money is inclusive, straightforward, and available to all, irrespective of geographical or socio-economic barriers.
---
Nano Foundation does not endorse or approve products and/or services used or developed by third parties. Any links to third party software or sites are for informational purposes only. Nano Foundation bears no responsibility for the operability, accuracy, legality or content of third party products and/or services. Any questions regarding third party material should be directed to that party.