Jun 06 2023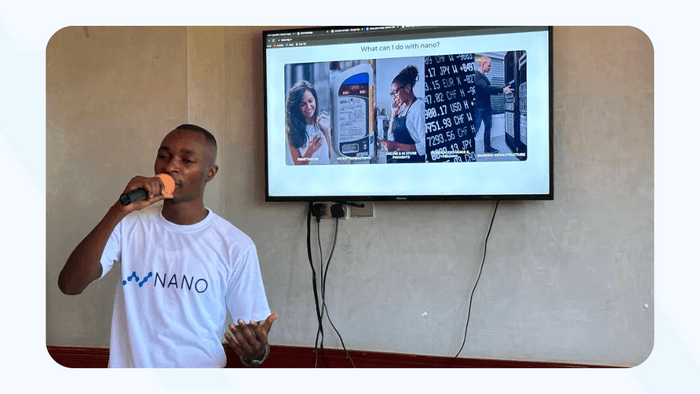 Niwamanya Martin, Community Ambassador in Uganda, organises session for students of Gulu University
Community Ambassador in Uganda, Niwamanya Martin, has been doing amazing work spreading awareness and information about nano in the past year. He has hosted events for drivers of Safeboda, participated in blockchain and web3 events, and more. It doesn't stop there - Martin is now taking it a step further, hosting awareness sessions with university students!

According to Martin:
"It was an amazing session with Gulu University students where we started with interactive session to speak of their experiences with crypto payments and how to make nano priority as an alternative payment to traditional means.
Based on the issues raised, we started the session with discussing more about blockchain and how it is a base for fundamental change in our society. We discussed how nano would shape the future of the money economy compared to our traditional means.
We also talked of developers opportunities within nano and general blockchain space.
We commissioned the university students as foot soldiers for nano in their communities and where they should advocate for mind set change within their society, peers and general community to see crypto as future for money."
Martin has more university sessions planned for the near future!