Jun 05 2023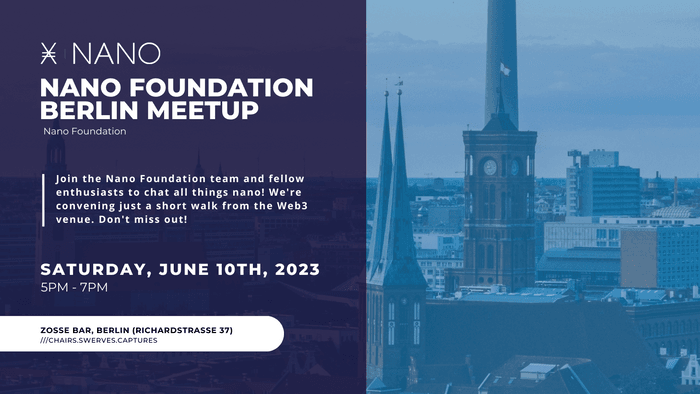 Join Nano Foundation Meetup in Berlin alongside the Web3 Event!
Not only are George Coxon & Colin LeMahieu speaking at the Berlin Web3 event, but we're also hosting a small Nano Foundation meetup. We invite you to join us at Zosse Bar, Berlin on Saturday, June 10th at 5pm a chat about all things nano!
This is your chance to connect with the Nano Foundation team and fellow nano enthusiasts. Don't miss out on this opportunity!