Oct 10 2023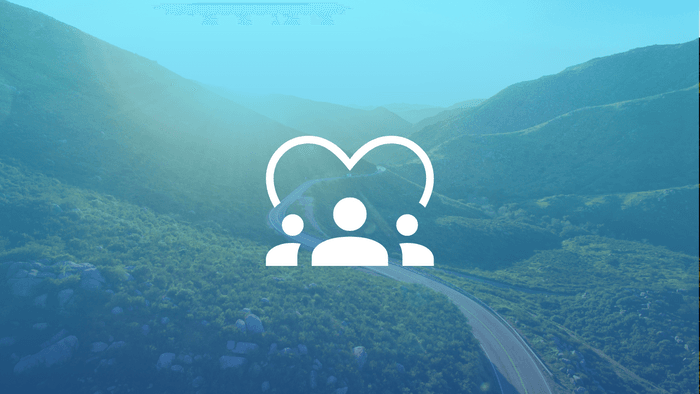 The Nano Foundation takes a step forward on its open-source journey
8 months ago the Nano Foundation moved to a completely volunteer-led operating model.
This article will bring you along on our journey so far, what has led us towards this change in operating model, and our vision for the future.
Read the article to find out more.

Oct 04 2023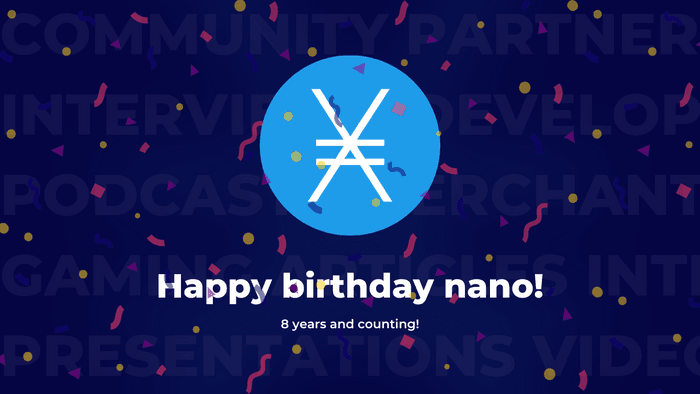 Celebrating nano's 8th Birthday today! 🎉
Today marks nano's 8th birthday!
In these 8 years, the nano network has grown from a revolutionary idea to confirming over 180+ million blocks and is now transferring millions of dollars worth of nano every day with zero fees!
Additionally, over that time, the nano community has grown to include people from all around the world. Community contributors worked relentlessly all these years, giving their most precious good (their time) to create and support such an incredible environment, alongside the Community Programme created by the Nano Foundation, which has Community Ambassadors, Managers and Moderators around the globe building out the community and spreading awareness and adoption of nano to every corner of the world!

Our mission of decentralisation shines brightly, as beautifully captured in this video by Nano Foundation's Community Lead, Vini Barbosa:
These are just snippets of our collective journey. What have been your standout moments with Nano in these 8 years? And what visions do you harbor for the next chapter?
Share your thoughts, memories, and wishes with #NanoBirthday. Here's to many more years of innovation and growth!

Sep 12 2023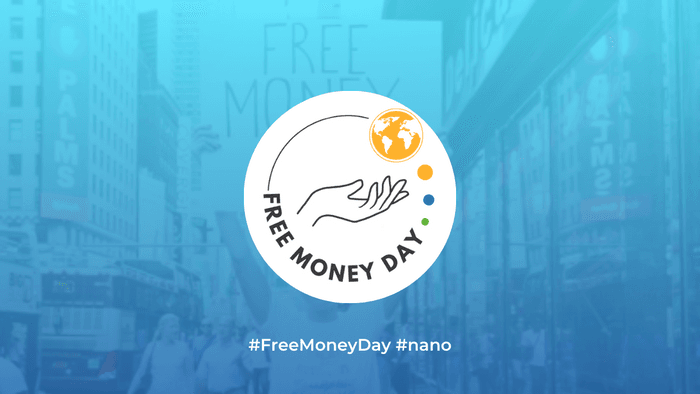 Nano Foundation Partners with Post Growth Institute for #FreeMoneyDay - Let's Change the World One Nano at a Time!
Fellow nano enthusiasts and world-changers, it's time for us to come together! We're joining hands with the Post Growth Institute for this year's Free Money Day, and we're beyond excited!
From WeNano spots to online sharing, the possibilities are endless.

Dive into the article to find out how you can be a part of this worldwide movement.